5 REASONS TO CHOOSE SUNY EMPIRE
Modern life is fast-paced and busy.
That's why we make our programs flexible for you.
You can take classes part time, full time, online, in person, or a blend of both.
Plus, you can benefit from our student services, including online and onsite tutoring, career services and special support programs for active military member and veterans.
You have a life. You have responsibilities. You don't want to drop everything to earn a degree.
At SUNY Empire, your education is on your terms. You can earn a living while you earn a degree. You also have the power to personalize most of our undergraduate programs.
That's why so many busy adults choose SUNY Empire. And recently, more and more young adults are choosing us too, because they see the benefits of flexible, online education too!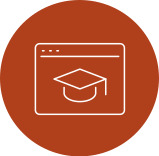 Our online courses are designed to be taught online
The pandemic ushered in new competition looking to launch or expand their online offerings, but SUNY Empire is decades ahead of them. Our classes aren't traditional classes taught remotely. They're digitally native, which creates a seamless student experience.
123 Programs to choose from
You might be thinking, "Does SUNY Empire have the program I want?"
Chances are, we do.
You have 123 programs to choose from.
Undergraduate Studies
We offer many different programs, including:
Psychology
Management
Criminal Justice
Educational Studies
Business Administration
Human Resource Management
…And a lot more
Most of these are flexible and customizable too, so you get to learn on your terms!
Nursing & Allied Health Programs
We have five online degree programs for nursing and allied health. *
RN to B.S. in Nursing
M.S. in Nursing
Advanced Certificate in Nursing Education
RN to M.S. in Nursing
B.S. in Allied Health
*RN certification is required to apply for all nursing programs. For our B.S. in Allied Health, an associate degree and license or certificate in an allied health field is required.
No matter what you're interested in, or career path you're looking for, we've got you covered.
Hint: You can find out more by requesting information at the bottom of this page.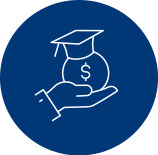 Our opportunity programs serve students statewide — at all stages of life and learning.
While other opportunity programs focus on first time, full-time freshmen, Empire State offers opportunity programs that span the state and serve every type of student — first-time freshmen, transfer students, and continuing students, full or part time.
<! -- END COLUMN 12 -->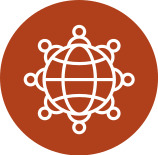 We're proud of our student diversity
Of those who report race or ethnicity, our student population closely maps on to the race and ethnicity of the state of New York. Our students also represent a diverse range of ages — from 15 to 81. And we are a global citizen committed to educational access, creating opportunity for international students to earn a high-quality American degree online and at onsite locations abroad to meet learners where they are, all over the world.
<! -- END COLUMN 12 -->
Credit for Your Experience
Do you have credits from other colleges?
What about relevant work or life experience gained outside the classroom? Do you have military training or schooling?
Our Prior Learning Assessments let you demonstrate and earn credit for prior college-level learning.
This can save you time and money for your degree.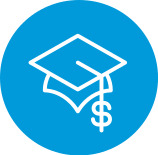 More than half of students who complete an associate or a bachelor's degree at Empire State receive credits from prior learning assessment (PLA).
On average, students who receive PLA credits and complete an associate degree cut their time to degree by 2-3 terms and save approximately $7,000. Students who receive PLA credits and complete a bachelor's degree can cut their time to degree by 3-4 terms and save more than $10,000.
When it comes to higher education, questions always come up:
"How expensive is it?"
"Is it going to put me in massive debt?"
"Is it even worth it these days?"
Thankfully, a degree with us is a fraction of what you'll pay for many private and for-profit institutions.
Here's how our tuition compares to similar schools when it comes to bachelor's degrees:
School Cost per credit
SUNY Empire $295 (for New York state residents)
Southern New Hampshire University $320
Strayer University $328.89
Capella University $357/$415 (varies by course level)
Purdue Global $371
University of Phoenix $398
Grand Canyon University $485
DeVry University $514
Note: Keep in mind that many traditional universities can cost $1,000+ per credit to earn a bachelor's degree.
We come with SUNY affordability and reputation.
That means high-quality education at the most affordable price possible.
This combination gives you a real return on your investment.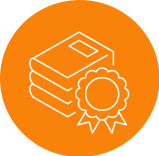 Empire State has ranked first 27 years in a row in student satisfaction among its peer institutions.
Last year alone, Empire State ranked first in 39 areas spanning six categories, from academic-related services and information technology services to campus climate and ancillary services, such as billing and financial aid.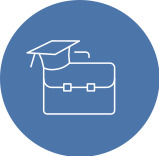 Empire State serves a higher percentage of adult and working learners than any other undergraduate degree granting college in NYS.
81% of our undergraduate students are over the age of 25, and nearly 70% of Empire State students report that they are working full time while they are pursuing their degree.
Online Learning, NOT "On Your Own"
Don't worry — we won't leave you lost alone in cyberspace.
At SUNY Empire, you'll get a personal faculty mentor who will guide and support you from day one to graduation, and beyond.
Every hero has their helper who shows up to support them. Batman had Robin. Frodo had Gandalf. Harry Potter had Hagrid. You have your mentor.
Your mentor is a trusted advisor who will help you develop your degree program, encourage you and give you access to the resources you need to succeed.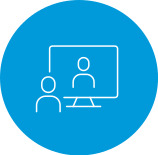 Our online student and academic supports are as comprehensive as — often more comprehensive than — those at a traditional college.
Students can access our holistic online student supports anywhere in the world. They include 24/7 online tutoring, interactive learning tools, online student engagement programs, career programming, basic-needs outreach, and free and confidential mental health counseling for all students.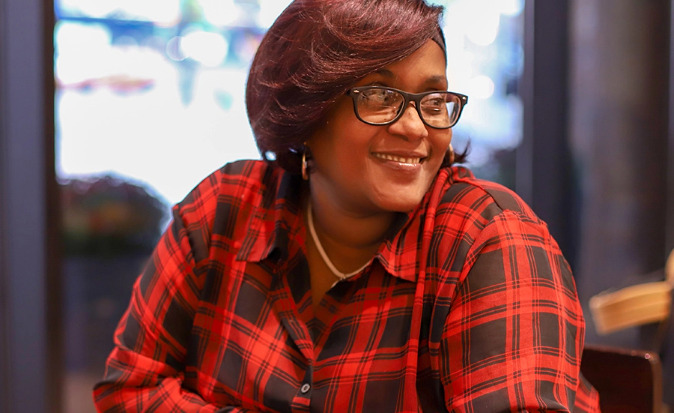 Toneisha Colson works, and raises her children, while managing dozens of other responsibilities that are part of daily life. And she does it on her own, as a single mom.
A few years ago, Toneisha had an epiphany. When talking with her children about the importance of education, she says she was forced to take a hard look at herself.
"It dawned on me that I was telling them to focus and learn so they could have a good career, when I was just trying to make ends meet," Toneisha says. "I had to lead by example, put my money where my mouth was, and practice what I preached. So I called SUNY Empire."
Toneisha earned her associate degree at SUNY Empire in 2017. She received her bachelor's degree in Community and Human Services in June 2019, and now works as an Administrative Assistant. She says she feels like a good example to her two sons in college and her daughter, who consistently makes the high honor roll.
Here's some words of wisdom from Toneisha on continuing your education:
"You are never too old to learn or go back to school. Don't let anything or anyone steer you away from your dreams and goals. When you want to give up, remember why you enrolled in the first place. Don't sell yourself short. You are smart, wonderful, and powerful."