September 7, 2023
Empire State University Forges Partnership With Union Plus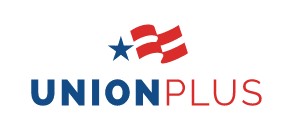 (SARATOGA SPRINGS, NY – AUGUST 21, 2023) Empire State University is proud to partner with Union Plus to provide current and retired union members and their families access to SUNY Empire's academic programs as one of their preferred educational institutions. Union Plus is a nonprofit organization that uses the collective buying power of America's 12.5 million union members to deliver valuable benefits and services exclusively to union members and their families. Union Plus is expanding its higher education programs to offer high-quality, affordable degrees from select institutions.
Empire State University will provide Individualized Prior Learning Assessment (iPLA) fee waivers for new and continuing students upon verification, helping students to maximize their credits and reduce overall cost. New students may also be eligible for an additional grant toward their tuition as they pursue an undergraduate degree.
Learn more about the partnership.