November 19, 2019
SUNY Empire State College to Host Student Loan Borrower Bill of Rights Workshop with Department of Financial Services
Bill of Rights Sets Forth Guidelines to Protect New York's 2.8 Million Student Borrowers

First Event in Rochester on 11/22, Kicks Off Series of Events Statewide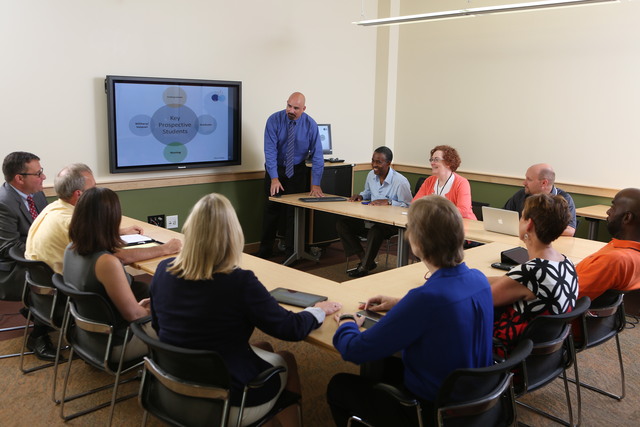 (ROCHESTER, New York – Nov. 19, 2019) SUNY Empire State College's Rochester campus will host the New York State Department of Financial Services for a discussion of its Student Loan Borrower Bill of Rights on Friday, Nov. 22 at 10:30 a.m. The workshop offers an opportunity for anyone affected by student loans to learn about their protections and available resources.
The Department of Financial Services launched the Student Loan Borrower Bill of Rights last month, establishing new rules to help protect student borrowers from abusive practices and hold lenders accountable. There are currently 2.8 million student loan borrowers in New York state.
The workshop will be led by DFS Superintendent Linda Lacewell and Rep. Joe Morelle. This event will be the first in a series of workshops held at SUNY Empire campuses statewide over the coming months.
"We are very pleased to host this important event with the Department of Financial Services," said SUNY Empire President Jim Malatras. "It is critical that we educate our current and prospective students on the available resources and rights regarding student loans. We look forward to hosting additional workshops around the state to help advocate for students."
"While the federal government continues to strip away protections amid a $1.5 trillion student debt crisis, DFS is stepping up for students," said Superintendent of Financial Services Linda A. Lacewell. "DFS will continue to take action against unfair, predatory practices in the student loan industry and protect borrowers by ensuring they receive clear and accurate information to make the best financial decisions for their futures."
"I'm proud to partner with NYS DFS and SUNY Empire for this exciting event," said Congressman Joe Morelle. "We must work diligently to empower and protect our students as they pursue higher education, and that is why I'm so grateful to New York State for the important work they are doing to ensure students know their rights. I look forward to continuing our work together and put our young people on the path to success."
The event runs from 10:30 – 11:30 a.m. in SUNY Empire's Rochester campus, room 159-T, at 680 Westfall Road. It is free and open to the public. It may be particularly beneficial for those about to enter college or those preparing to graduate and begin repaying their loans.
For those who cannot attend in person but have a question or complaint about lending practices, DFS offers a hotline at
(800) 342-3736, or a complaint can be filed at www.dfs.ny.gov/students.
About the Department of Financial Services
The Department of Financial Services supervises and regulates the activities of approximately 1,500 banking and other financial institutions with assets totaling more than $2.6 trillion and more than 1,400 insurance companies with assets of more than $4.7 trillion. They include more than 130 life insurance companies, 1,300 property/casualty insurance companies, about 100 health insurers and managed care organizations, and 300,000 individual insurance licensees, 122
state-chartered banks, 80 foreign branches, 10 foreign agencies, 14 credit unions, 13 credit rating agencies, nearly 400 licensed financial services companies, and more than 9,600 mortgage loan originators and servicers.
About SUNY Empire State College
SUNY Empire State College educates students at any stage of life with a personalized learning experience delivered online, in person, or a blend of both. Since 1971, SUNY Empire has empowered students to earn an accredited degree around the demands of a busy lifestyle to advance their personal and professional goals. With world-class faculty, more than 1,300 dedicated mentors to help students tailor their degree programs, and cutting-edge distance learning technology, SUNY Empire delivers a trusted and flexible online college experience grounded in more than 30 New York state locations and seven international sites where students can learn and collaborate in person. Our nearly 50 years as a leader in awarding credit for prior learning and life experience helps students earn a degree faster and at lower cost. To learn more, visit www.esc.edu and follow @SUNYEmpire.