January 15, 2022
SUNY Empire Saratoga Springs Location to Become COVID Testing Site
College joins effort to expand test sites throughout New York state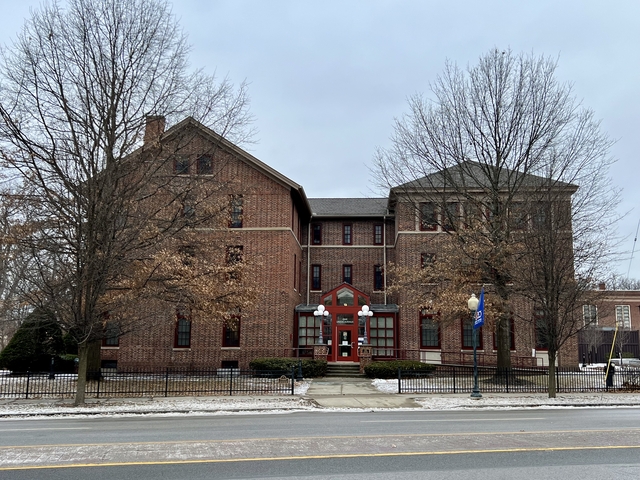 (SARATOGA SPRINGS, NY, January 15, 2022) — Yesterday, Governor Hochul's office added SUNY Empire State College's Saratoga Springs location to its list of SUNY campuses that will serve as community testing sites for COVID-19. SUNY Empire joins dozens of SUNY campuses across the state in the effort to provide access to testing to help limit the spread of the virus.
The clinic will offer free saliva-based swab tests individuals can administer themselves.
Testing, which is open to the public by appointment or walk-in, is at 1 Union Ave. in Saratoga Springs, Monday through Friday, from 8:30 a.m. to 4 p.m. The testing site will be staffed and managed by Quadrant Biosciences, a private testing company. It will open for appointments beginning Thursday, January 20 at 8:30 a.m. and is expected to accommodate approximately 200 people a day, with limited spots available for walk-ins. All appointments must be scheduled online through Quadrant Biosciences at https://quadrantbiosciences.com/covidtesting.
Limited parking will be available directly behind 1 Union while the testing site is in operation.
New York State Governor Kathy Hochul said, "Through our winter surge plan we are building on our ongoing efforts to make testing more widely available, and that includes utilizing our SUNY campus facilities that are equipped to distribute more tests to New Yorkers. Expanded access to testing will ensure those who are positive with the virus can isolate to limit spread and keep others in their communities well. We're turning the corner on this winter surge but we're not through this yet, so let's continue to use the tools that will help stop the spread: Wear a mask, wash your hands, get your vaccine, your second dose, and your booster. Get tested and stay home if you are sick – we are not powerless."
SUNY Empire State College Officer in Charge Nathan Gonyea said, "As a public institution, it is important that we do what we can to help the state limit the spread of COVID-19 and ensure the health and safety of New Yorkers living and working in our communities. One way we can do that is by offering our facilities as testing sites. We are pleased to help Governor Hochul in her efforts to expand testing to every corner of the state and to provide a convenient testing location here in Saratoga County."
Community members with questions about the testing site should contact Quadrant Biosciences by calling their support line at 315-614-2325 or emailing covid-support@quadrantbiosciences.com.