October 13, 2022
SUNY Empire Commemorates Indigenous Peoples' Week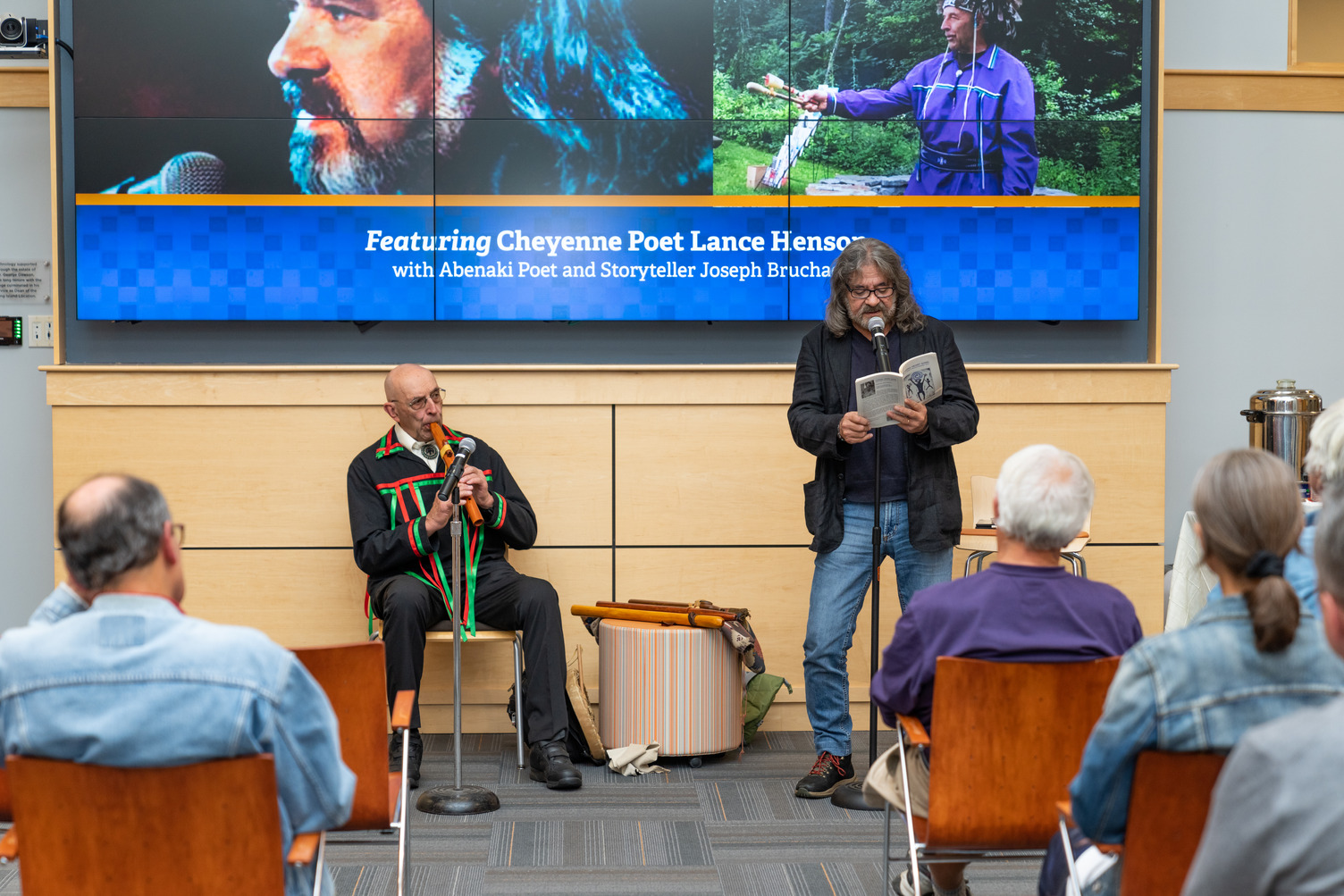 A celebration of Indigenous Peoples' Week was held Wednesday, October 12 at SUNY Empire's Saratoga Springs location at 111 West Avenue.
Hosted by the School of Arts and Humanities, the event titled "Lasting Words Native American Poetry and Storytelling," featured Lance Henson, a poet of Cheyenne descent, and Joseph Bruchac, a poet and storyteller of Abenaki descent. President Lisa Vollendorf offered the welcome, and Nicola Marae Allain, dean of the School of Arts and Humanities, delivered introductory remarks.
The celebration was presented in collaboration with the Ndakinna Education Center and the Greenfield Review Literary Center, sponsors of the Saratoga Native American Festival.