September 13, 2022
SUNY Empire Holds In-Person Fall Student Kickoff
The institution welcomed students in person at nine locations to kick off the academic year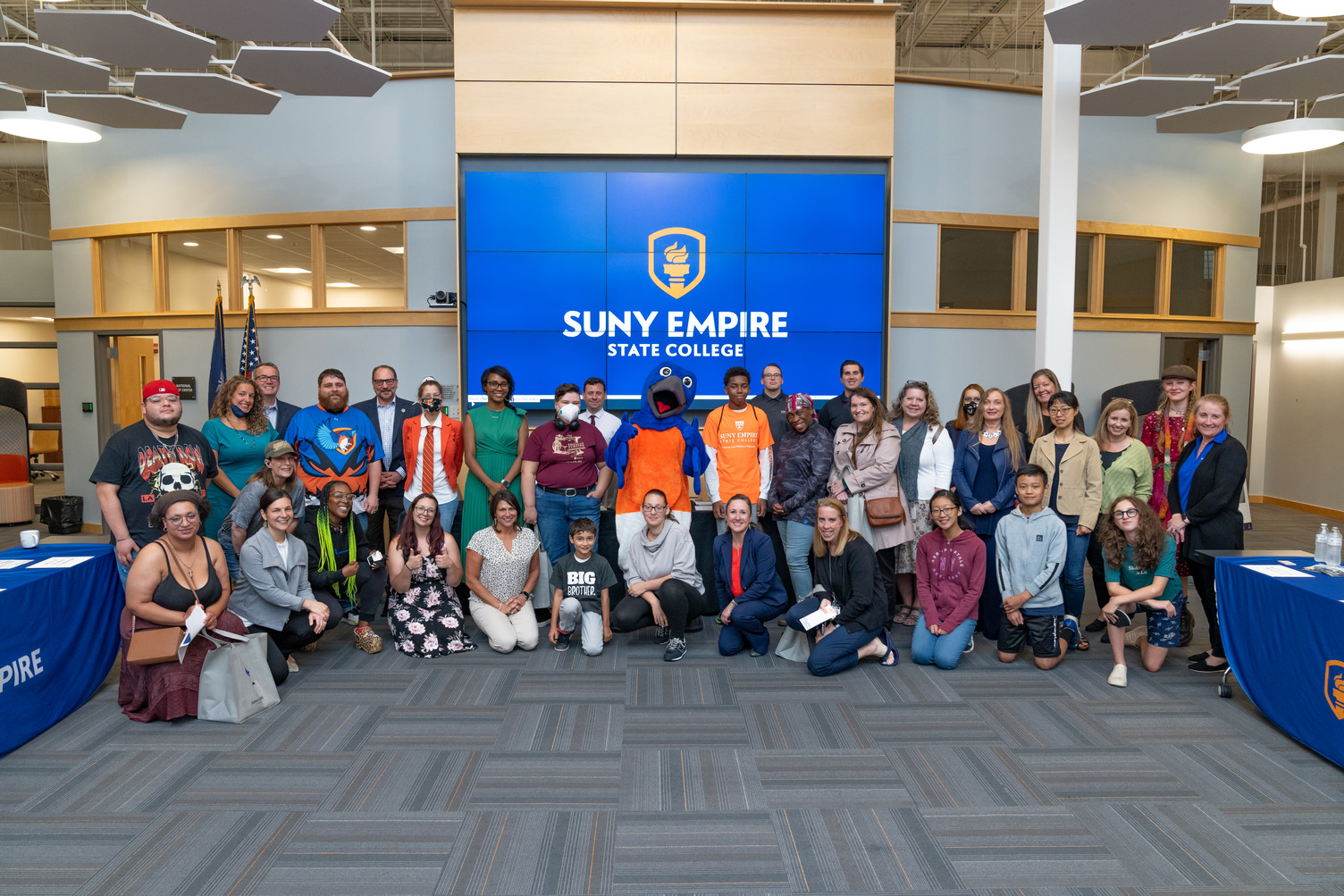 SUNY Empire held its in-person Fall Student Kickoff at nine locations, welcoming new and continuing students to the 2022-23 academic year.
The events were held Tuesday, September 6 in Saratoga Springs, Buffalo, Rochester, Syracuse, Manhattan, Brooklyn, Staten Island, Hartsdale, and Selden.
The family-friendly event gave students the opportunity to meet and network with peers, faculty, and staff, learn about SUNY Empire's services, and enjoy refreshments, giveaways, and tours. The kickoff featured a virtual welcome from President Lisa Vollendorf, Acting Provost Nathan Gonyea, and Student Government Association President Liz Maxwell.
SUNY Empire State President Lisa Vollendorf, Ph.D. said, "I am proud to serve students who are working parents, those who are coming back after many years of not being in school, and students who are simply attracted to the incredible academic programs that we offer. SUNY Empire stands alone among colleges and universities across the country because we are committed to providing flexible and adaptable education for students to achieve their educational dreams."
Director of Student Engagement Colleen Reedy said," It was wonderful to see so many of our students in person at our locations. Our faculty and staff had great conversations with students. The evening was a great way to kick off the academic year, and the focus was all on our students."
SUNY Empire Student Government Association President Elizabeth Maxwell said, "We were excited to welcome everyone to the 2022-23 academic year. As president of the Student Government Association, our mission is to ensure that the student experience at SUNY Empire is excellent. We do this by listening, advocating, and continuously supporting the student body and bringing the campus community together."