March 13, 2023
SUNY Empire Partners with NYS Tax Department to Offer Personalized Tax Help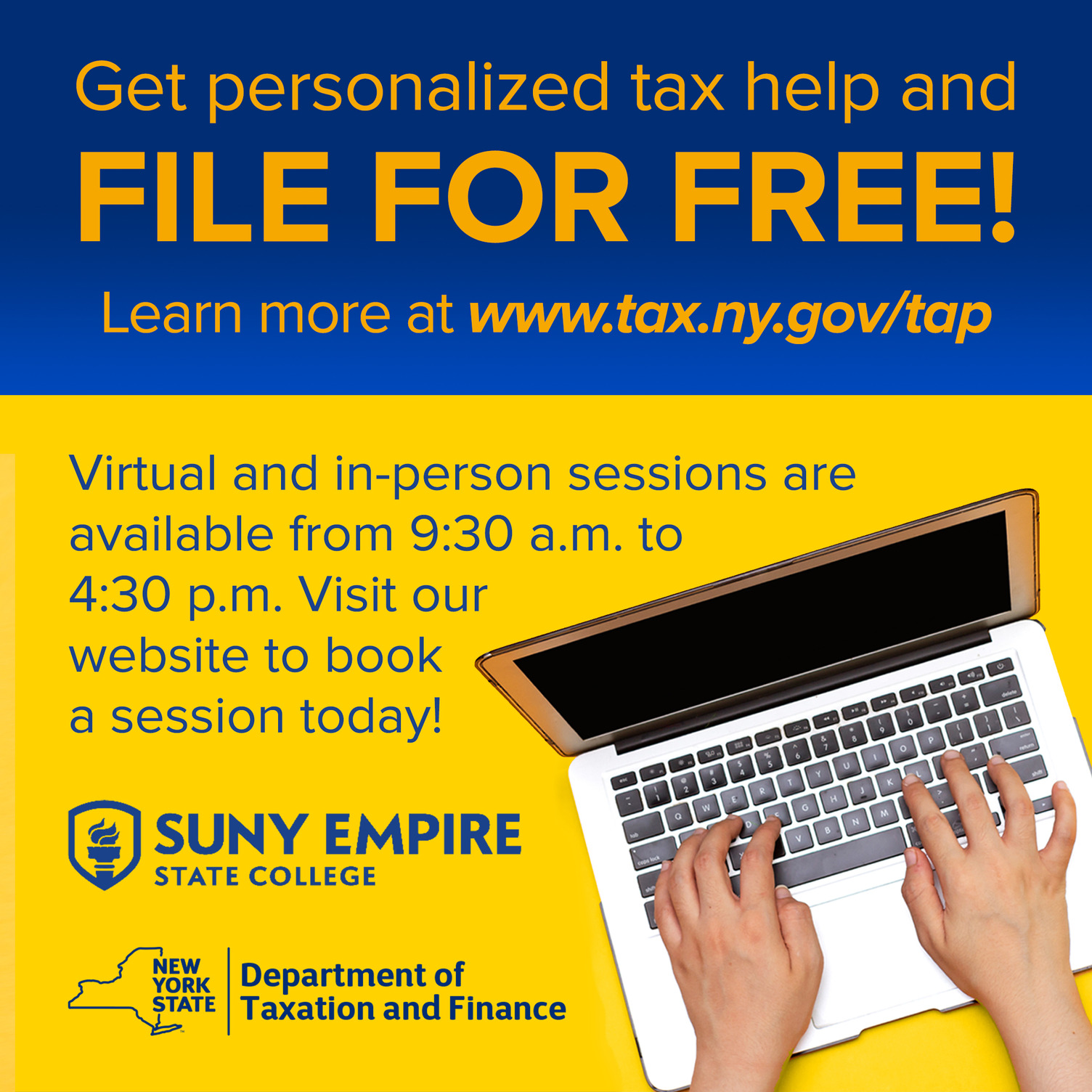 In partnership with SUNY Empire State, the New York State Tax Department is offering free personalized tax help to SUNY Empire employee and students who earned $73,000 or less in 2022. Tax department employees will assist with income tax returns on safe and secure online tax software, as well as prepare and e-file income tax returns in person at a nearby location. Participants are welcome to use their own laptop, tablet, or mobile device, or use on-site computers if filing in person. Basic computer skills and an active email account are required to participate.
You must pre-register and schedule an appointment. Sessions are available from 9:30 a.m. to 4:30 p.m.
Virtual sessions will be held on the following Tuesdays:
March 14
March 21
March 28
April 4
April 11
In-person sessions will be held on Monday, April 3, and Monday, April 17 at SUNY Empire's Rochester location at 680 Westfall Road.
For more information, a list of necessary documents, or to schedule a session, visit www.tax.ny.gov/tap/.