June 8, 2022
Two SUNY Empire Students Receive 2022 Chancellor's Award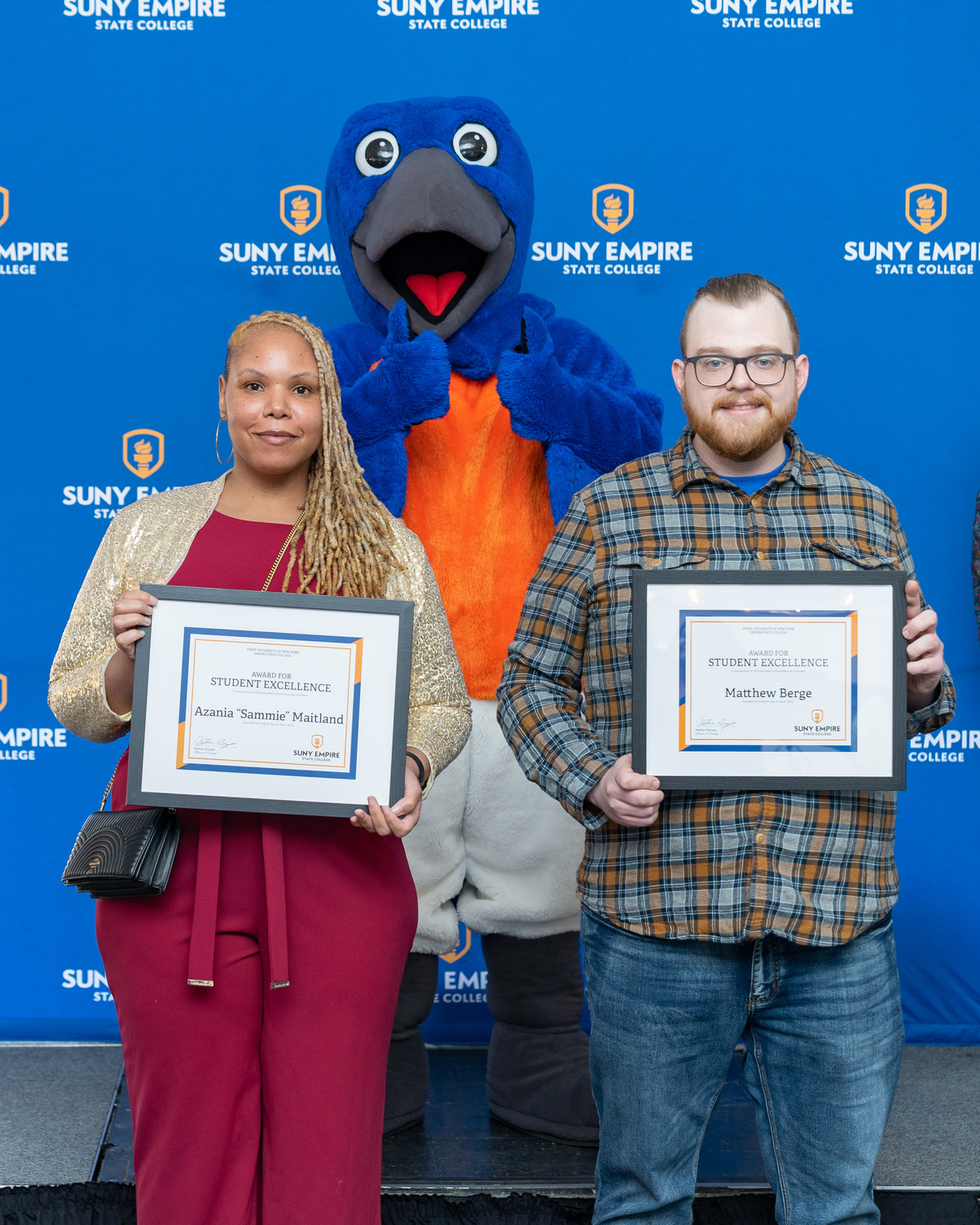 (SARATOGA SPRINGS, NEW YORK – May 9, 2022 ) – The State University of New York (SUNY) honored two SUNY Empire State College students with the 2022 Chancellor's Award for Student Excellence (CASE). The 2022 CASE awards were presented to Matt Berge '21 and Sammie Maitland. CASE is the highest honor awarded to SUNY students who have best demonstrated academic excellence and leadership.
Of her achievement, Sammie Maitland said, "It is incredibly humbling and inspiring to be a recipient of the SUNY Chancellor's Award for Student Excellence. Many wonderful opportunities have been granted to me during my time at SUNY Empire, which began by attending the Student Leadership Institute and serving on the Student Affairs Committee. Through all the experiences I have had during my time as a student, I now stand confident in my capacity to lead."
"Receiving the Chancellor's award has been a surreal reaffirming experience," said Matt Berge '21. "It feels great to be recognized for my merit as a scholar and member of the SUNY Empire community."
SUNY Empire State College Officer in Charge Nathan Gonyea said, "These awards acknowledge students who recognize the importance of student achievement, the importance of good citizenship and community building, and the importance of being involved in the life of SUNY Empire State College. We are proud of Sammie and Matt, and I congratulate them on this significant achievement."
A video featuring this year's winners is available here. A complete list of awardees can be found here.