May 18, 2023
Empire State University Director of Veteran and Military Education Speaks at Unveiling of Veterans Welcome Center Kiosk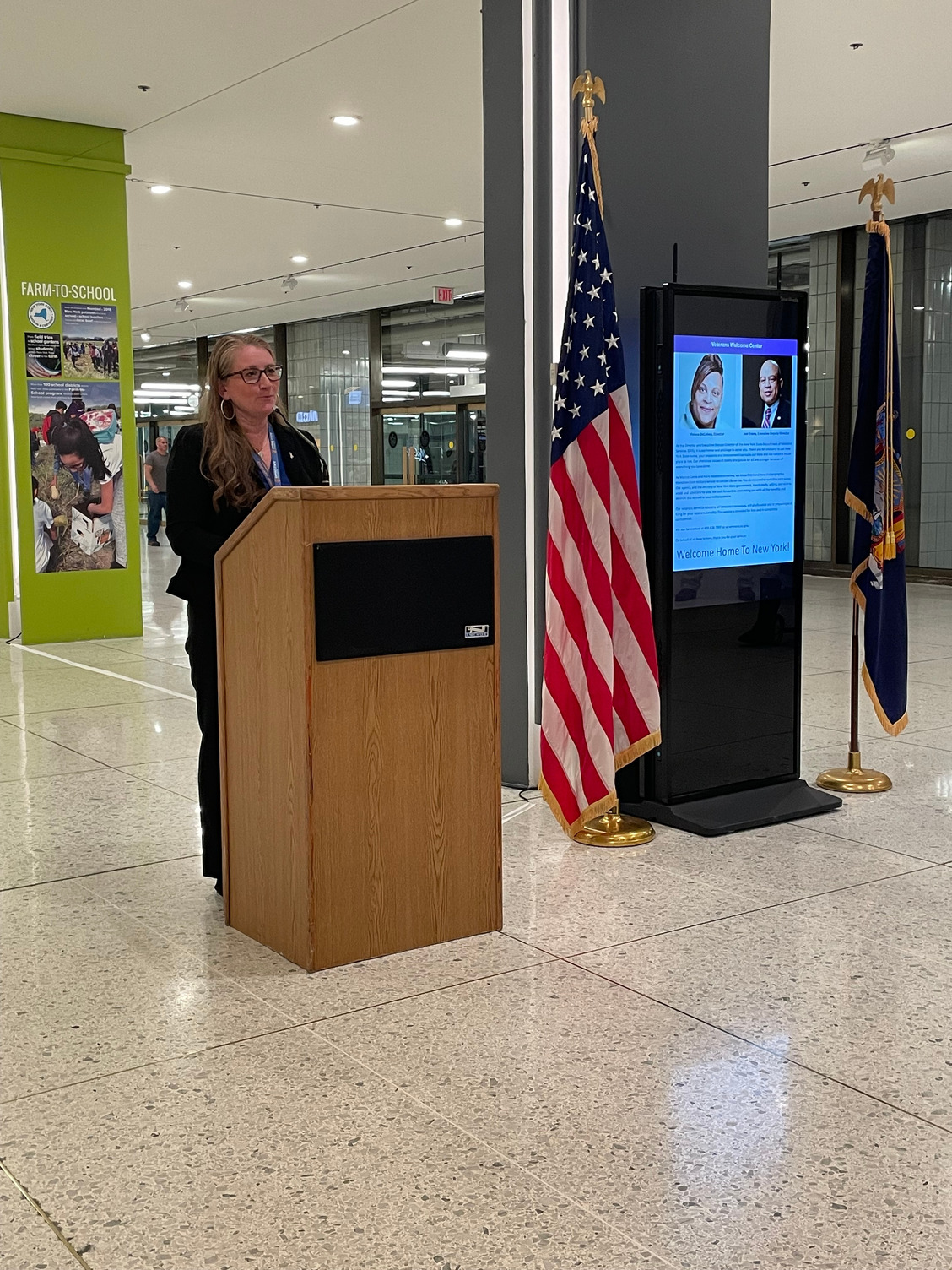 SARATOGA SPRINGS, NY (May 16, 2023) — On May 16 at the Empire State Plaza Concourse in Albany, New York, a ceremony was held to unveil a new digital Veterans Welcome Center kiosk. The kiosk is the eighth in the state and features benefits, programs and services with the goal of connecting those who have served and their families with resources across state agencies. Speakers from state leadership as well as local and organizational leaders were in attendance.
"We can tell veterans where they can get information about everything, soup to nuts, from health care, to housing, to education, to workforce," Albany Mayor Kathy Sheehan said. "People are doing so many things for our veterans, and this is a way of ensuring that any veteran that comes into this community feels welcome."
SUNY is prominently featured on the kiosk, with information on how to use education benefits within the SUNY system. Empire State University is a long-term partner of the New York State Department of Veterans Services. In addition, Empire State University is the largest-serving, 4-year, military-affiliated institution in the State University of New York system, granting 20% of all military-affiliated degrees within SUNY.
Desiree Drindak, director of veteran and military education at Empire State University, spoke about the university's goal to make education accessible to veterans and military-affiliated students.
"We offer dedicated staff to our military-affiliated students from application to graduation. We also have a seamless transfer of our military transcript credits, we waive all mandatory fees, and we have nearly 50 faculty and staff across the state trained as Vet Net Allies, to help create a collaborative and supportive academic environment,"
Drindak said this fall, the university will launch a new military and veteran opportunity program, which will provide wraparound academic support for eligible military-affiliated students. She also noted that, like kiosks, Empire State University has locations across New York State.
"These kiosks add to the arsenal of support we have for our students and for the veteran and military families in our communities," she said.