May 24, 2023
Empire State University Establishes New Scholarship Honoring Long-Time Faculty Member Dorothy Burnham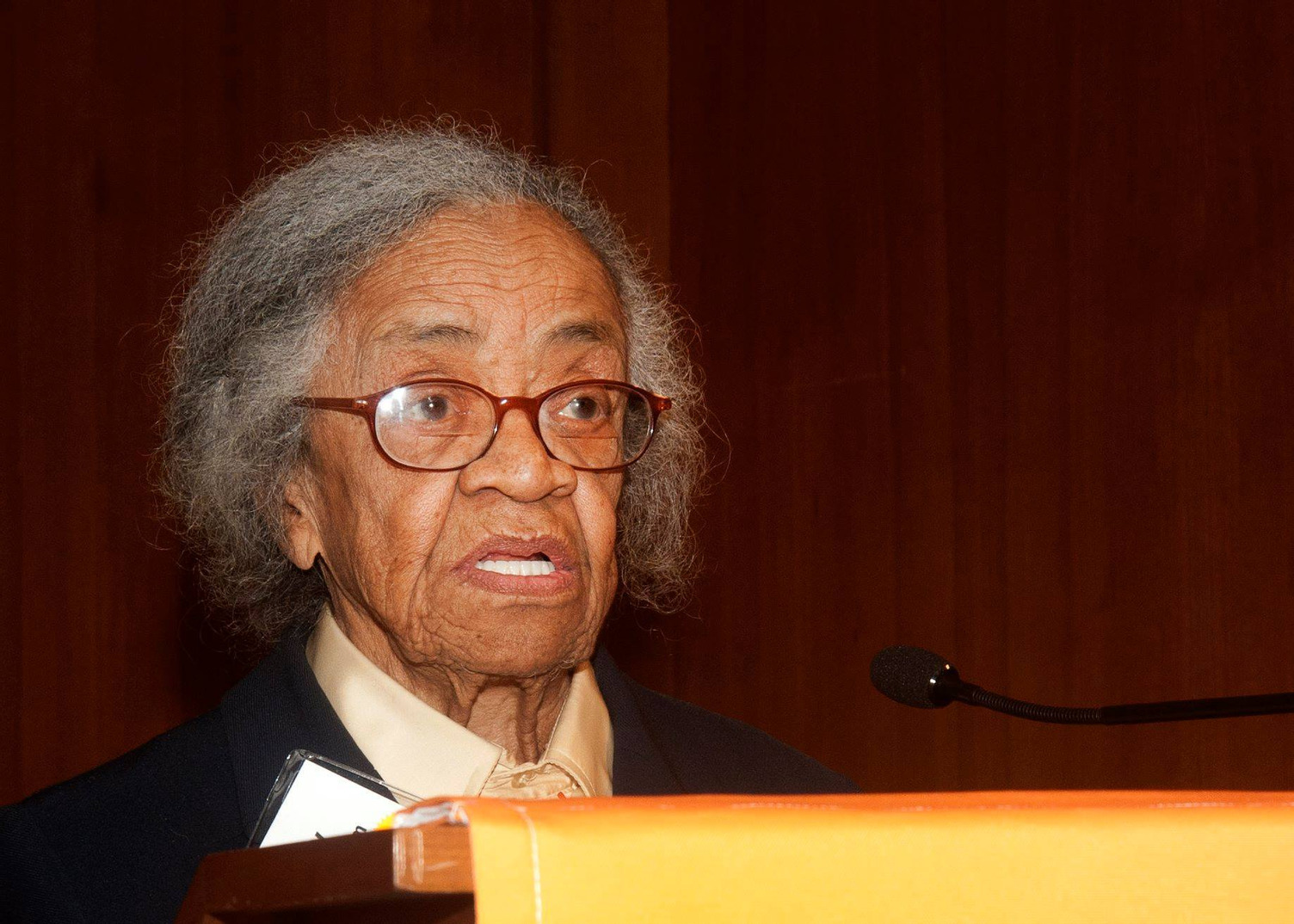 The Empire State University Foundation has established a new scholarship honoring former Manhattan-based professor and scientist Dorothy Burnham, who turned 108 this year.
The Dorothy Burnham Scholarship celebrates Burnham's legacy and accomplishments at SUNY Empire as well as her activism in the civil rights movement. The endowed scholarship fund will provide financial support for students in perpetuity and honor Dorothy's legacy for decades to come. The first scholarship will be awarded in the 2023-24 academic year and the recipient will be announced in the fall.
The scholarship was created through the generosity of former colleagues and friends and will be awarded to students studying in the areas in which Dorothy worked, including science, technology, and mathematics; community and human services; and nursing and allied health. Preference will be given to African American women enrolled in those programs. Recipients must meet the Empire State University Foundation's scholarship eligibility criteria.
"Dorothy Burnham is a true academic and social justice maverick," said David Fullard, Ph.D., a visiting associate professor at SUNY Empire. "Her teaching was not just informed by her book knowledge; it was fortified by real-world knowledge and experience as she integrated her work at municipal hospitals with her academic pursuits at Empire State University. This is the mark of a true educator, one who informs academic pursuits with practical, real-world experience."
Burnham was born in Brooklyn in 1915, and attended the prestigious Girls' High School, the same school later attended by Congresswoman Shirley Chisholm. Burnham graduated from Brooklyn College in 1936 with a bachelor's degree in microbiology. While there, she became interested in civil rights. She also met her future husband and fellow activist, Louis Burnham, and they eventually had four children.
The couple spent eight years in Birmingham, AL where they organized sit-ins, freedom rides, and voter registration drives. They were also involved with efforts to integrate Alabama's public transportation systems and public institutions, and campaigns against lynching and police brutality.
When they returned to Brooklyn, Burnham taught biology, bioethics, and health sciences at Hostos Community College. Before his death in 1960, Louis and Dorothy helped launch Freedomways: A Quarterly Review of the Negro Freedom Movement, a leading journal of the 20th century black arts and intellectual movement.
Burnham joined SUNY Empire in July 1977, where she was active in the teacher's union and other organizations advocating for gender, racial, and economic equality in the U.S. and abroad.
In 2012, SUNY Empire honored her with the Heritage Award, which recognizes individuals who have given of themselves, their energy, and their ideals to make SUNY Empire a distinctive and exemplary institution within American higher education. She remained an adjunct until 2014, when she retired at the age of 99.
Today, at 108, Burnham lives on Martha's Vineyard.
To find out more about our scholarship program, visit www.sunyempire.edu/scholarships."