May 22, 2023
Empire State University Participates in YMCA's National Healthy Kids Day
Center for Autism Advocacy: Research, Education, and Supports (CAARES)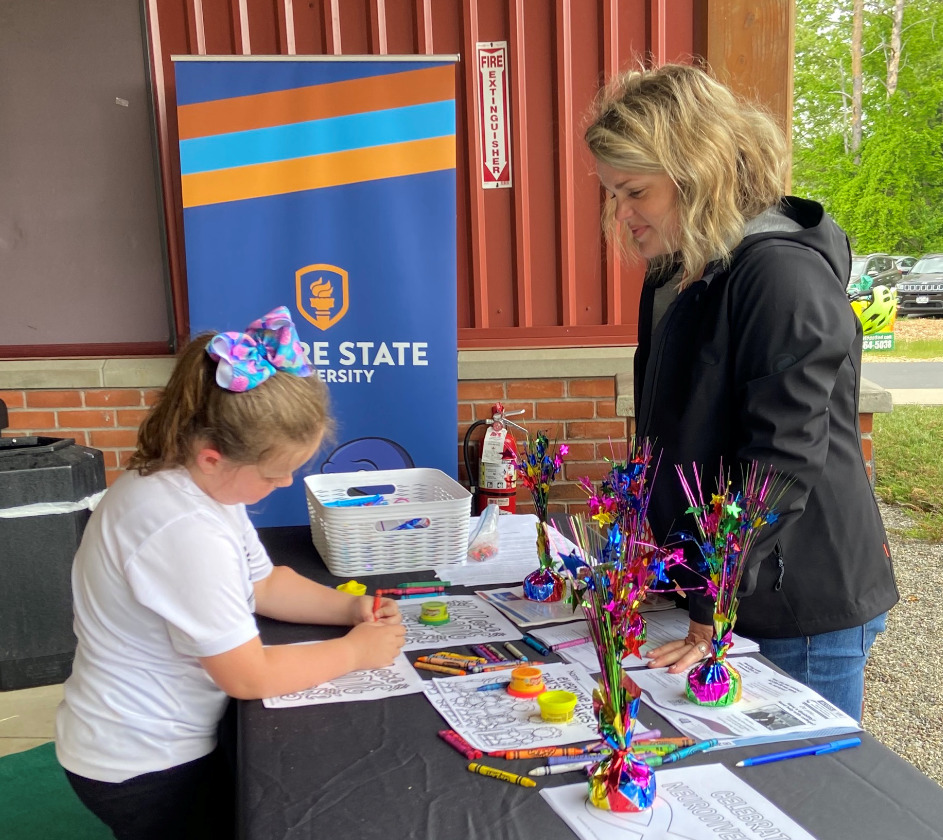 SARATOGA SPRINGS, NY (May 20, 2023) — Empire State University's Center for Autism Advocacy: Research, Education, and Supports (CAARES) was invited to participate in the YMCA's national initiative to improve the health and well-being of kids and families. The event, Healthy Kids Day, was celebrated at more than 1,000 YMCA branches across the United States, including the Saratoga Springs location at 290 West Avenue.
CAARES conducts research, provides education, and delivers supports to better serve Autistic and Neurodiverse individuals in the classroom, workplace, and beyond. SUNY Empire was the first Autism Supportive College designated by Anderson Center for Autism.
The event was free to the public.
Lauren Lestremau Allen, Ph.D., assistant director of CAARES, said, "We were thrilled to attend the YMCA's Healthy Kids Day to contribute to community-wide efforts to promote the well-being of children. CAARES strives to promote belonging for Autistic and Neurodivergent individuals at SUNY Empire, within our local community, and beyond. We welcome the opportunity to serve as a resource and provide supports to communities throughout New York state to further enhance acceptance and inclusivity of individuals with disabilities."