March 23, 2023
LISA VOLLENDORF INAUGURATED SUNY EMPIRE'S SIXTH PRESIDENT
New president focused on access, inclusivity, and the role of public higher education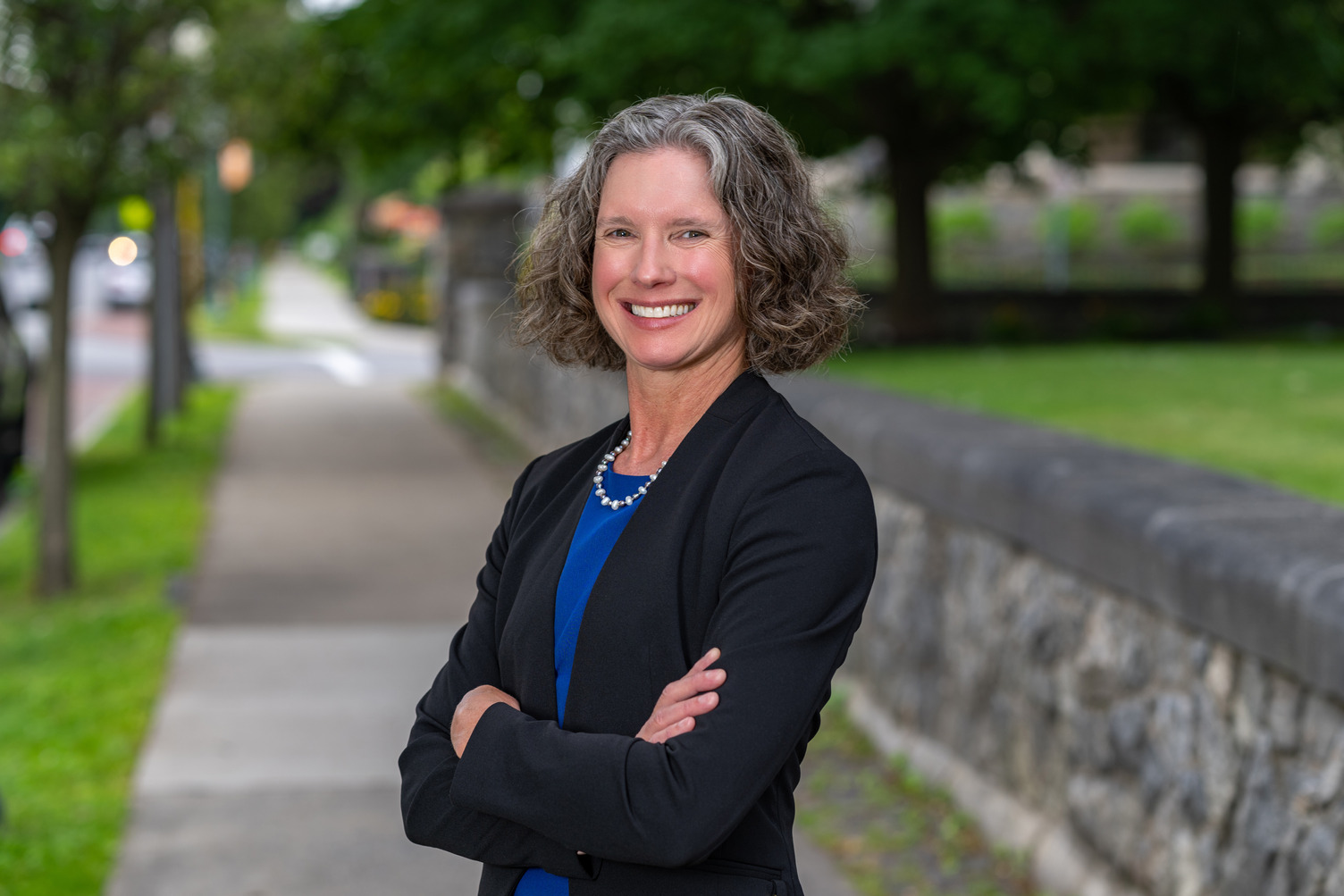 (SARATOGA SPRINGS, NY — March 23, 2023) Empire State University inaugurated Lisa Vollendorf, Ph.D. as its sixth president (the first under its new university status) today at the Saratoga Springs City Center. Chancellor John B. King performed the presidential investiture.
Dr. Lisa Vollendorf began her tenure at SUNY Empire on July 1, 2022. With more than 26 years of experience in public higher education, she is deeply committed to the values of access, inclusivity and academic excellence. In her short time at SUNY Empire, she has led the implementation of numerous initiatives to advance the institution and enhance the student experience, including overseeing the institutions change from SUNY Empire State College to Empire State University, creation of a new strategic plan, new academic programs, and initiatives to improve access, diversity, equity, and inclusion.
Prior to SUNY Empire, Dr. Vollendorf held faculty appointments and leadership positions at numerous universities, including Wayne State, Cal State Long Beach, San José State, and Sonoma State. A Spanish professor by training, Dr. Vollendorf has published two monographs and six edited collections on women in early modern Spain and colonial Latin America. She holds a Ph.D. in Romance Languages from the University of Pennsylvania and a B.A. in both English and Spanish from Colorado State University.
SUNY Chancellor, John B. King, said, "Empire State University builds on modern ideas and modern solutions. As a leader, President Vollendorf understands the vital importance of a forward-focused institution whose advancements in academics, scholarship, and workforce development, such as the nursing simulation opportunity for students, its designation as an Autism Supportive College, and its commitment to lifelong learning show SUNY's essential place in the landscape of higher education."
New York State Public Service Commissioner and Chairman of the College Council, John Maggiore, said, "Dr. Vollendorf's presidency marks a significant milestone in the history of our institution, and we are happy to have her at the helm. Her visionary leadership will continue to drive Empire State University forward and ensure that our students receive a high-quality, flexible, and affordable education. The council looks forward to working with her to build a vibrant and inclusive community that celebrates excellence, diversity, access, and innovation."
President Lisa Vollendorf, Ph.D., said, "I am deeply honored by the opportunity to serve as the sixth president of SUNY Empire State and the first president of Empire State University. SUNY Empire has, from the very beginning, been devoted to the singular—and singularly challenging—mission of serving learners who otherwise would not have the opportunity to attend college. We stand alone in our ability to educate individuals at all stages of life, many of whom believed their chance to attend college had vanished when they took a job or had a child or moved away or joined the military. I have never worked at an institution that has such a clearly distinctive role to play in helping public higher education be more accessible, more flexible, and more inclusive."
Empire State University is the State University of New York's only online institution and New York state's only public online institution.