March 22, 2023
SUNY EMPIRE STATE COLLEGE BECOMES EMPIRE STATE UNIVERSITY
Move to university status better reflects institutional growth and offerings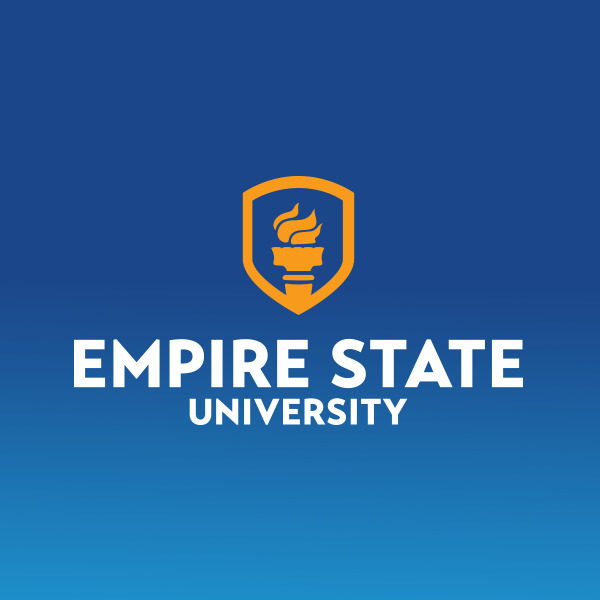 (SARATOGA SPRINGS, NY — March 22, 2023) SUNY Empire State College officially transitioned to university status, becoming Empire State University. President Lisa Vollendorf, Ph.D. made the announcement today at a university-wide gathering in Saratoga Springs.
Empire State University is the State University of New York's only online institution and New York state's only public online institution. The change to university status reflects the institution's growth and development over its 52-year history and better communicates the quality, breadth, and depth of the institution's academic offerings.
In January 2022, the New York State Board of Regents, which supervises educational activities within the state, changed its definition of "university" to include any institution that offers at least three graduate programs. Previously, higher-education institutions needed at least three doctoral programs. SUNY Empire offers 67 undergraduate degree programs, 22 graduate degree programs, and one doctoral program.
The name change recognizes the Empire State University's breadth of academic offerings and is a testament to the many years of commitment from leadership, faculty, and staff to building a diverse institution that not only responds to, but anticipates, the needs of students from all walks of life. For prospective and current students, the resonance and gravitas of a university degree will help SUNY Empire alumni gain a competitive edge on the job market while the institution secures an ever-stronger position in the increasingly competitive higher-education sector.
"For decades, SUNY Empire State has been a leader in high-quality online teaching and learning. Our transition to Empire State University announces to the world that we are a serious institution with a diverse academic portfolio, and that we are in service to students at all stages of their educational careers seeking a broad range of degrees and learning experiences," President Vollendorf said.