May 12, 2020
Christine Jensen '19
Demanding Career Meets Flexible Education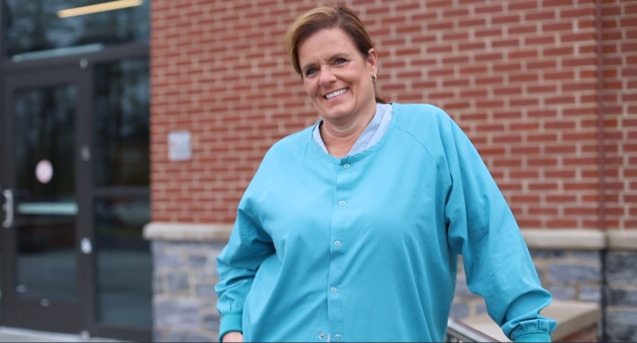 An operating room nurse at a large healthcare facility on Long Island, Christine Jensen says she loved her fast-paced, challenging career, but also "needed more."
So when her employer offered to pay for her master's degree in nursing, which would put her on track for promotion, Christine wanted to jump at the opportunity. But she had not yet earned her bachelor's degree.
"I decided I needed to get moving," Christine recalls. "I needed to earn my degree in order to become a better leader, a role model and a mentor to others."
She enrolled in the online RN to BSN program at SUNY Empire State College upon the recommendation of friends and colleagues.
"SUNY Empire is adult-friendly and affordable," Christine says. "I needed a college and nursing program that would let me manage my demanding career and my family, all while caring for my very ill sister. SUNY Empire gave me that opportunity."
This June, Christine will not only walk across the stage to receive her Bachelor of Science in Nursing degree, she's also been chosen as the student speaker at her commencement ceremony.
"The sense of community here is tremendous," Christine says. "Everyone understands that students here are faced with more than just school. Most of us have jobs, families and other commitments. ESC makes earning a degree possible for us."