March 21, 2023
Larry Johnson '21: Heading to the Finish Line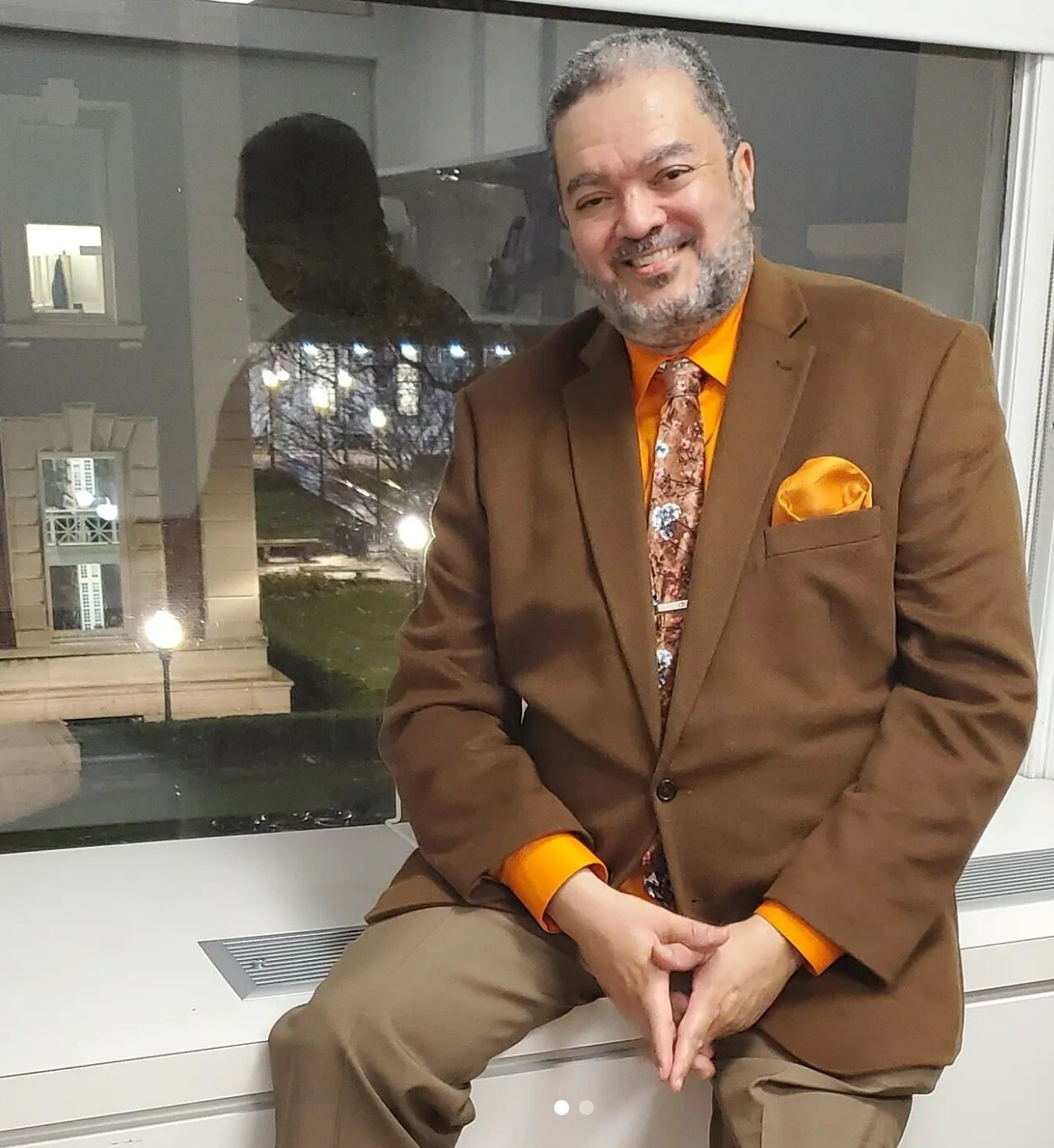 Larry Johnson '21, an undergraduate in the School of Social and Behavioral Sciences, was elected to SUNY Empire's Alumni Student Federation Board of Governors last November.
Johnson, of South Jamaica, Queens, is the long-time president of the Black Male Initiative. He's now taking his last classes toward his bachelor's in interdisciplinary studies.
Johnson arrived at SUNY Empire in 2010. Over the years, he took "a class here and a class there." Though he took some time off, he got active at SUNY Empire. In addition to BMI, he served as the student rep on the College Council, the Alumni Student Federation Board of Governors, and the presidential search committee that led to the hiring of former president Merodie Hancock.
"I've been at SUNY Empire forever," Johnson says. "Now, I just want to get to the finish line with this."
A Different Path to College
Johnson grew up in Mount Vernon, NY. He started working when he was 11 years old to help support himself and his mother, a single mom who raised him on public assistance. He delivered pamphlets for a moving company, washed cars for people in the neighborhood (mob boss John Gotti's father was a client), and eventually worked as a mover.
By the eighth grade, Johnson had left school. "I didn't want to drop out," he says. "I had good grades, and I always wanted to go to college. Every April, May, and June, I felt the pain of what I should have done."
A member of the Mount Vernon Board of Education became his mentor and convinced him to get his GED. She helped him enroll in the Denmark Technical College, in Denmark, SC, where he began working toward an associate degree in general business.
In 1984, he was accepted into the University of South Carolina in Aiken for his bachelor's, and he began dreaming about one day getting his master's degree. Before he could finish his associate degree, his mom convinced him to come back to New York. "She told me I could always go to school up here," he recalls.
Back to the Empire State
When he returned, Johnson went to Christ Theological Seminary in Yonkers. He got a degree in theology and served as a priest for a while in the Evangelical Liturgical Ethiopian Orthodox Church. He also worked at a variety of jobs, almost all in education or opportunity programs.
In 1994, Johnson landed a job at Columbia University, doing administrative work. By then he was almost 30 and eager to complete the college degree he had started. "I was getting older, and I realized how much time I had wasted," he says.
A colleague mentioned SUNY Empire. Johnson decided to attend an open house and wound up at an information session for Borough of Manhattan Community College. He decided to take classes at both colleges, but eventually switched to SUNY Empire. Johnson got his long-sought associate degree in interdisciplinary studies in 2021, the same year he retired from Columbia.
With four classes to go, he is now on the brink of graduating with his bachelor's this spring. His plan is to work in education and to write a book. "I know that my 40-plus years of experience would make me an excellent academic advisor and/or teacher," he says. "Since I've been keeping a journal since the age of 12, I will definitely produce a book or two in the near future."
And he may pursue a master's degree, too. "Once I finish my bachelor's, getting a master's will be a wonderful experience," he says.