October 7, 2019
Lisa Bryk '16
A Degree, a Promotion, and a Dream Fulfilled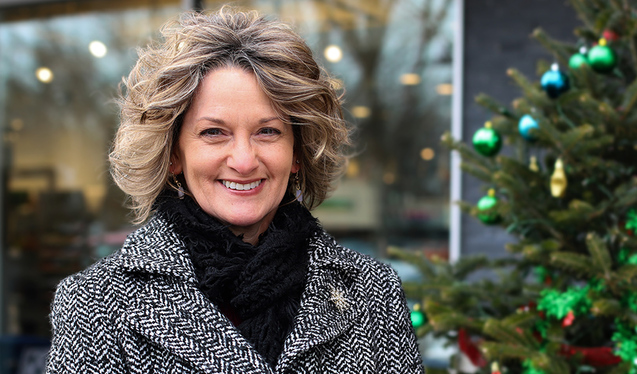 "The walk across the stage at graduation was one of the best walks I've ever taken." 
Lisa worked throughout high school and, immediately upon graduation, entered the workforce full time. But the day her daughter was born, she vowed she would go to college when her daughter graduated from high school.
"I wanted that accomplishment for myself," Lisa says, "but more than that, I wanted to be a role model for her."
Shortly after her daughter's graduation, during Lisa's annual performance review, her supervisor asked about her personal goals. 
"I told him I wanted to go to college to earn a degree, but that I didn't want to sit through classes I didn't need to take. I said I wished I could get credit for the knowledge I gained in my career," Lisa recalls. "He told me I could at SUNY Empire State College." 
Lisa applied to SUNY Empire the following month and says it was one of the best decisions she ever made. She also says that once she decided to earn her degree, she wanted to hit the fast track.
"SUNY Empire was perfect for me because of the various ways to earn credit, particularly by individual Prior Learning Assessment (iPLA) – credit for college-level learning I gained in my career," Lisa says. "Other ways to earn credit were just as valuable, including online, independent and residency-based study. I used them all, depending on timing and my needs."
While working full time, Lisa earned her bachelor's degree in business management and economics, with a concentration in business administration. She is now an assistant director of operations in information technology services, a title and promotion she says she owes to her SUNY Empire degree. 
"In my work place, a bachelor's degree is required for advancement or to obtain administrative status," Lisa says. "I knew I would not get the advancement and recognition I wanted (and deserved) without a degree, so that was a huge motivator for me."
Going back to school as an adult learner wasn't without its challenges, Lisa says, but the reward was well worth the effort.
"The last time I wrote a paper was on an electric typewriter. I had to learn how to learn again—how to be an adult learner," Lisa recalls. "But I fulfilled my lifelong dream and graduated from college. I still get emotional when I think about it. SUNY Empire was there for me."