February 22, 2023
Nan Eileen Mead '15 '20 '22: Advocating for Educational Equity for All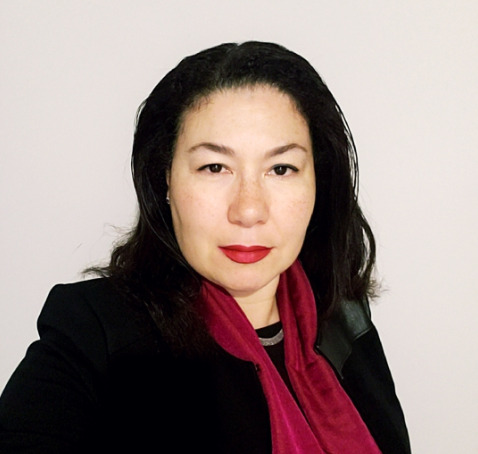 Nan Eileen Mead '15 '20 '22 knows firsthand the power of education. She's dedicated her life work to ensuring that others get the same educational opportunities she did.
She spent six years representing Manhattan on the New York State Board of Regents. She worked to implement the state's Dignity for All Students Act, which seeks to provide school environments free from discrimination and harassment. She served on the board of the alumni association for The Bronx High School of Science and coached students on the speech and debate team.
Last November, she joined the Center for Educational Equity, a think tank at the Teacher's College at Columbia University, where she is the director of outreach and communications. Her job is to promote the center's research and engage with other organizations to ensure "every child in New York has access to the learning opportunities and experiences necessary to be prepared for college, career, and engaged civic participation."
The position enables Mead to do what she's always done: advocate for students' educational rights. "I've always believed in giving back," says Mead, a married mother of two who lives in Westchester County.
On the Right Track
Mead grew up in the Yorkville section of Manhattan in the 1970s, the only child of a single mom in an ethnically diverse neighborhood made up mostly of immigrants. The elementary school she attended was struggling. "It was in this old, decrepit building that was falling apart," she recalls.
What the school did have was a principal who saw Mead's potential. When Mead and another classmate scored high on their standardized tests in third grade, the principal arranged for the two students to transfer to PS6, one of the best primary schools in the city.
The new school had amenities that Mead never experienced before, including band, chorus, and orchestra. She joined all three.
Though she wound up at the same middle school that she would have attended had she stayed in her old school, there was one significant difference. "Because I was at the beautiful, gleaming, well-resourced school, I got tracked into the gifted and talented program, which included access to advanced math," she says. "And then I took the specialized high school entrance exam, and I got into Bronx Science and went to high school there."
Bronx High School of Science is a nationally recognized high school that counts several Nobel and Pulitzer Prize winners among its alumni. Being at a top notch high school positioned Mead to fulfill her dreams of being the first in her family to go to college. She wound up at NYU, where she got a bachelor's degree in politics.
Sadly, her previous elementary school closed about a year after she left. "I do always wonder what would have become of me or how my educational experience would have been different if I had stayed in that school."
Serving Students of New York State
After several years of working in banking y, Mead took a break to raise her sons. She also got involved in the PTA and served on a local education and advocacy policy board.
When an opening on the Board of Regents came up, Mead was tapped to fill the seat by Assembly Member Danny O'Donnell who knew her from her work on the Dignity Act that he helped to pass and called her a "tireless advocate for public education."
As a regent, Mead helped set standards and policies for the State Education Department and co-chaired the State Aid Subcommittee that helped develop the Education Department's budget request for state aid.
Among the Board's accomplishments during Mead's tenure was the creation of a Seal of Civic Readiness for high school graduates who attain proficiency in civic engagement. The seal, which launched in 2021 and is offered in about 350 high schools, can be acquired by completing a research project, taking advanced courses, or participating in work- based learning.
Her work on civic engagement helped prepare her for her new job, which involves promoting DemocracyReady NY, a statewide coalition that works to ensure that K-12 schools provide students with the tools needed for civic engagement.
The Path to More College
Being a regent made Mead realize she wanted to go back to college. She had already gotten a Graduate Certificate in Community Advocacy from SUNY Empire in 2015. "Practically everyone on the board has a Ph.D. or three master's degrees," Mead says. "It was an extremely highly educated group of people that I needed to keep up with, so I started taking classes again."
As a working mom with aging parents, Mead enjoyed the flexibility that SUNY Empire offered and got a master's in social and public policy in 2020. She followed that with a master's in education in curriculum and instruction in 2022.
"I figured a second masters would get me to where I felt I needed to be in order to really be prepared for doctoral work, though I still haven't made any decisions yet about doctoral work," she says.
Mead's tenure as a regent ended in March 2022. In the meantime, she takes pride in being a SUNY Empire alum and being "part of a learning community that supports career changers, working parents, and other post-traditional students," she says. "I've made lasting connections with faculty and students that have supported and sustained me throughout my unique educational and professional journey."