August 28, 2020
Pete Marzahl '15, '18
From Satellite Feed to High-Speed Internet: Follow Pete Marzahl's Academic Journey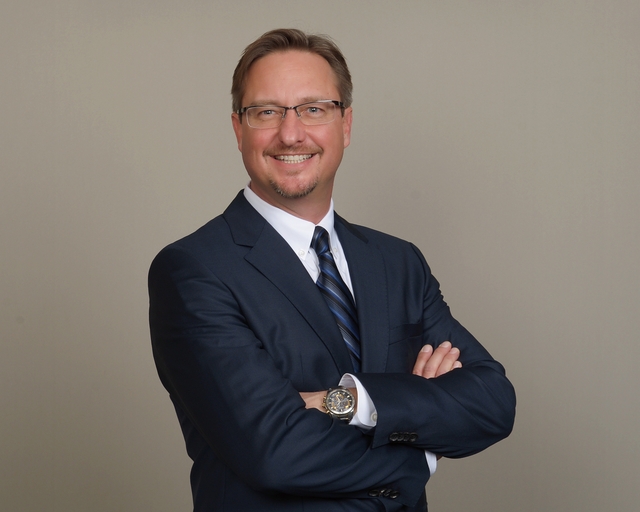 A native of Columbia County, New York, Pete Marzahl '15 '18 joined the U.S. Air Force in 1986 and was stationed at Luke Air Force Base in Arizona. When his enlistment ended, he moved back to Columbia County and worked part time while earning his associate degree at Columbia-Greene Community College.
He landed a sales position with an electrical wholesale distributor and decided to advance his education. But the closest college was 50 miles away. He did some research and found what was then the "SUNY Empire by Satellite" program. He enrolled, attending classes via satellite, and studied marketing management.
"This was before cell phones or the internet were popular," Marzahl recalls. "SUNY Empire used a satellite feed to broadcast a live faculty lecture to remote classroom locations throughout New York. There was a phone in each room so students could call in and answer questions. It was cutting edge at the time, for certain."
As his career grew, however, he decided to temporarily shelve his educational pursuits. Then, in 1997 while on vacation in Arizona, he saw a job listing for a sales position serving the electrical industry in the booming Phoenix construction market. He was hired, sold his house, and moved his family to Arizona three weeks later. Over the years, he doubled the agency in size and, in 2003, purchased the part of the company he built, naming it Electric Sales Professionals (ESP).
At its peak, ESP posted eight-figure annual gross sales numbers. But the 2008 recession ground construction to a standstill, and things began to look grim. Marzahl had to lay off most of his employees. At the same time, he and his wife were divorcing, and his family was split down the middle, with his daughter remaining with him in Arizona and his son returning to New York with his wife.
"It was a tough time," Marzahl says.
But the worst was yet to come. In April 2011, Marzahl's 18-year-old daughter took her own life, one month before her high-school graduation.
"I was dating a wonderful woman at the time of my daughter's passing. She eventually nursed me back to life," Marzahl recalls. "I also attended a suicide survivor support group that helped me realize that if I didn't move on, two lives would be lost."
He says that in order to move on, he needed to make some changes, and one of them was going back to school. So, in 2013, he re-enrolled at SUNY Empire to finish what he started nearly 20 years prior. From his home in Arizona, he earned his B.S. in business, management and economics in June 2015.
"I enjoyed the work associated with earning my degree," Marzahl says. "It was therapeutic and kept my mind busy in a productive way that helped me to heal from the past."
Right after graduation, he enrolled in SUNY Empire's MBA program.
He has since earned his MBA degree, as well as an advanced certificate in global brand marketing, through SUNY Empire.
Today, he works in electrical distribution sales for Leviton and as an adjunct faculty member at Grand Canyon University's Colangelo College of Business.
"SUNY Empire enabled me to take control of a life that was spinning out of control," Marzahl says. "I hope my story will inspire someone who wants to take control of their life by enrolling in college."