October 17, 2021
Ryan Zieno '16
Called to Serve, Called to Learn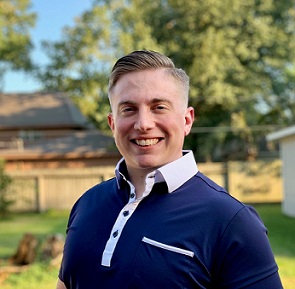 Ryan Zieno '16 initially entered military service to pursue a career in law enforcement. However, after enlisting as a hospital corpsman in the U.S. Navy, his mentor stirred his interest in healthcare. Ryan realized that health care administration was something he would be good at and could lead to a gratifying career.
Ryan enrolled at SUNY Empire State College to pursue a bachelor's degree in community and human services, specializing in health services administration. "The ability to transfer credits from a previous degree and relevant credits I gained through my military occupational school experience put my degree and goals within reach," Ryan said. "I felt very engaged and self-directed, with some freedom to select courses I was interested in while building my degree. In addition, I was very fortunate to be incredibly supported throughout my program by both the college and my military command."
SUNY Empire also laid the foundation for Ryan to pursue a master's degree and a doctorate. As a result, Ryan transitioned successfully into a post-military healthcare career.
"To active-duty service members considering SUNY Empire or who are enrolled, keep pushing, challenge yourself, and ask for help when you feel you need it," Ryan advised. "Whether you are pursuing a program working full-time in the military or elsewhere, you are not traveling the easy path, and overcoming the challenges you may face will be worth it."
Learn more about resources for military-aligned students at wwwesc.edu/veteran-military.