February 10, 2020
Toneisha Colson, '17, '19
Setting the Bar High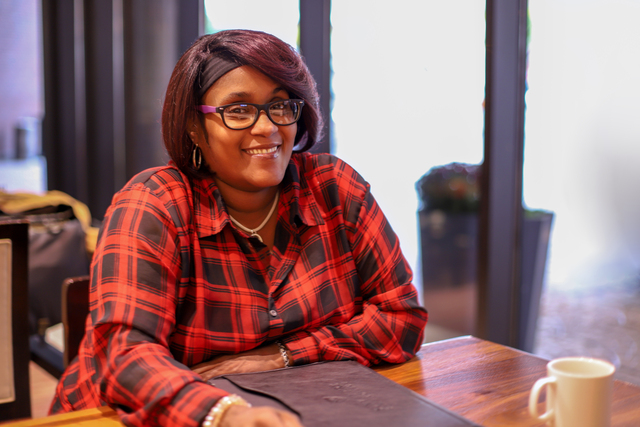 Toneisha Colson does what many of us do: she works and raises her children while managing dozens of other responsibilities that are part of daily life. But Toneisha does it on her own.
"My world was being a single mom, raising two sons and a daughter, trying to keep a roof over their head, food in their bellies, and the lights on," Toneisha says.
Then, in 2015, she had an epiphany. When talking with her children about the importance of education, she says she was forced to take a hard look at herself.
"It dawned on me that I was telling them to focus and learn so they could have a good career, when I was just trying to make ends meet," Toneisha says. "I had to lead by example, put my money where my mouth was, and practice what I preached. So I called SUNY Empire."
She's never looked back. Toneisha earned her associate degree at SUNY Empire in 2017 and received her bachelor's degree in Community and Human Services in June 2019. She says she feels like a good example to her two sons in college and her daughter, who consistently makes the high honor roll.
"You are never too old to learn or go back to school. Don't let anything or anyone steer you away from your dreams and goals," Toneisha advises.
"When you want to give up, remember why you enrolled in the first place. Don't sell yourself short. You are smart, wonderful and powerful."