January 28, 2022
3 Reasons You Should Get Your Degree in 2022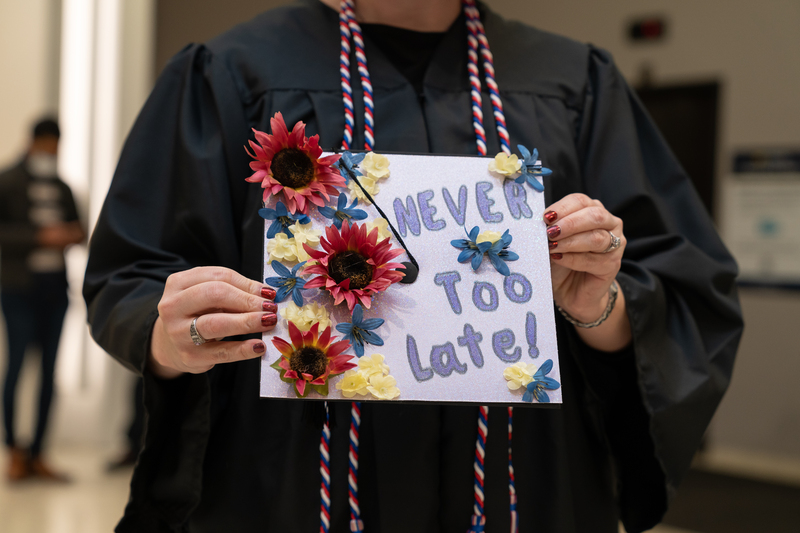 The COVID-19 pandemic has shown us that college education is more valuable than ever. While the pandemic caused unemployment rates to spike across all education levels, numerous studies show that those with a college education were less affected and recovered more quickly.
In times of change, businesses have to grow and change, as well. This means workers have to upskill to remain competitive in the workforce.
Higher education can help you remain resilient in an ever-changing workforce and gain marketable in-demand skills employers seek. Here are three reasons why you should get your degree in 2022:
1. Great job security
As a result of the COVID-19 pandemic, telecommuting became a solution to providing a safe work environment for employees. Many of those with a college education have maintained their positions by transitioning to telework. However, many people without college degrees tend to work in face-to-face environments where remote work is not possible.
According to Bloomberg Law, 65% of workers with higher levels of education were able to telecommute, while only 22% of workers without a college education could telecommute. Given the statistics and studies, having a college education can act as insurance to your career.
Putting unique pandemic challenges aside, those with a college education are still less likely to experience layoffs in any economic recession. Having a college education can help you feel more secure in your career and offer the opportunity to advance to higher-paying positions.
2. Higher salary
Today, jobs for people with only a high-school diploma are becoming harder to find and are can be low paying. Obtaining a college education can open career opportunities for which you may not have been considered previously, potentially leading to career advancement and a higher salary.
According to the U.S. Bureau of Labor Statistics, education pays. In 2020, those with a bachelor's degree had median weekly earnings of $1,305 compared to $781 for workers with a high-school diploma.
Even in the worst economic periods, workers with higher education typically have higher earnings.
3. A more marketable candidate for in-demand skills
Companies are looking for a broad range of skills in their new hires. Earning a degree means you can think critically, understand complex subjects, communicate, and demonstrate self-discipline. These are skills companies look for, and your degree will help you get them.
In 2020 and 2021, those who had a college education and were laid off became marketable candidates for other companies looking to expand their teams. And those who have a degree are more likely to maintain their career and/or recover from an economic recession.
SUNY Empire State College Online Degree Options
If you are looking for job security, a higher salary, and to become a more marketable candidate, obtaining your degree can help you reach your goals.
SUNY Empire State College can help. Our degree programs build upon your knowledge and most are fully online. We've been delivering online classes since 1995. We know what works and what doesn't. So go ahead and finish your degree on your time — and obtain the skills you need to be workforce-ready.
We offer various degree-program options that include:
Associate and bachelor's degrees
Earn your degree at SUNY Empire State College now!