May 4, 2022
Business Analyst vs. Data Analyst: What's the Difference?
By Thomas Wiese, Ph.D., MBA, PMP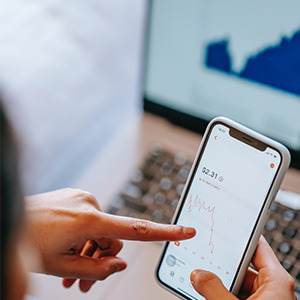 Today's key question is, "how can we derive value from data?" A vast amount of data exists across digital networks with new data being generated every day, and a growing need for professionals with complex analytical skills is inspiring new job titles in the labor market. Similarly, existing roles are changing to require more technically complex skills and competencies. As organizations continue to recognize data as a commodity and seek to mine value from that data, the need for analysts, data scientists, and machine learning engineers is expected to increase. The U.S. Bureau of Labor and Statistics estimates a 20% growth rate in related careers, with a median average salary of more than $103,000 per year.
Data analysts and business analysts are two professions that are gaining prominence in organizations today. While some organizations may use the terms data analyst and business analyst synonymously, there can be some fundamental differences in larger organizations. We'll explore the differences and similarities between a data analyst and business analyst to guide you to the career path that best fits your interests.
What's a Business Analyst?
Business analysts may be expected to:
Evaluate business processes and make data-driven recommendations for improvement
Analyze financial and operational metrics and provide reports to business leaders
Present analysis findings to key stakeholders in a clear and concise manner
Discover trends in customer behavior that enhances marketing effectiveness
What's a Data Analyst?
Data analysts may be expected to:
Support similar practices in a wide variety of non-business entities, including technology, healthcare, energy, government, and education
Contribute to research in organizations and departments outside of purely financial or operational lenses
Analyze data that will unlock insights to improve the quality and efficiency of key stakeholder outcomes
How are Data Analysts and Business Analysts Similar?
Now that you know the differences between the two careers, it's important to understand their similarities. Data and business analysts use contemporary tools and techniques to obtain value for organizations from the vast amounts of big data being collected and stored on digital devices in the modern workplace. Important skills and tools needed to be successful in these analytics career fields include using Python, R, SQL, and Excel to analyze data and solve organizational problems. Ultimately, both careers obtain the proper skills and training to handle large quantities of data to unlock the tremendous benefits of data-driven decision-making by transforming data into information, information into knowledge, and knowledge into insight.
SUNY Empire State College's graduate applied analytics degree was developed by industry professionals to prepare students to meet the needs of the developing labor market and find meaningful careers as data analysts or business analysts. You can complete your degree entirely online and customize your degree plan to fit your busy schedule. Learn more about SUNY Empire's M.S. in applied analytics program.
Questions about the program can be directed to Thomas Wiese, program coordinator, at thomas.wiese@esc.edu.