July 13, 2022
What is a Bachelor of Business Administration Degree (BBA) and Why Should I Earn One?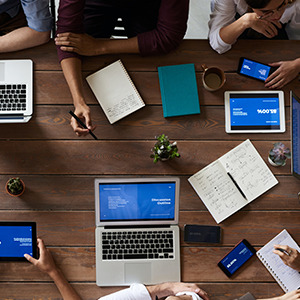 Interested in a career in business and looking to separate yourself from the pack? The Bachelor of Business Administration, or BBA degree, is one of today's most in-demand and marketable business degrees. Read on to learn why.
What is a BBA degree?
When you earn your BBA degree, you earn a degree that is commonly recognized as having prepared you in a breadth of business practices, including accounting, economics, finance, and management. In order to provide you with those focused business skills, the BBA degree program contains fewer liberal arts courses than a B.S. in business administration. The BBA is often an attractive option for community college graduates who hold an Associate of Applied Science (AAS) degree, due to the fact that the AAS degree is more career focused than theoretical and can be more readily applied to the BBA.
A BBA degree also provides a solid foundation for entry into many MBA programs and lucrative careers across industries.
Why Earn My BBA Degree at SUNY Empire?
The BBA degree at SUNY Empire is a 124-credit, online degree program that provides innovative, flexible, high-quality instruction, coursework, and student support, to advance your business knowledge and reach your professional goals. The curriculum includes courses in:
Accounting
Economics
Finance
Human resource management
Legal and ethical studies
Marketing
Strategic management
According to the United States Bureau of Labor Statistics, business occupations are projected to grow through 2026, especially occupations that require a bachelor's degree. In addition, the New York State Department of Labor projects that long-term employment in business occupations will continue to grow faster than the average for all occupations.
At SUNY Empire, you can complete your BBA degree entirely online and choose electives that meet your specific interests. Learn more about SUNY Empire's BBA degree and apply now!
Questions? Contact Dongho Kim, Ph.D., associate professor and department chair of business, international business, and marketing at Dongho.Kim@esc.edu.