April 7, 2023
Why Choose a Bachelor of Science in Public Health?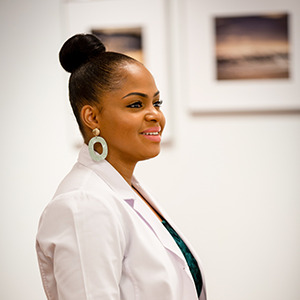 A career in public health can be rewarding in ways that extend far beyond personal gain and allow you to have a large impact on others. If you choose to pursue your degree in public health at Empire State University, you can even combine multiple disciplines within healthcare, customizing the degree to fit your goals and interests. Our degree program provides a solid foundation in public health and the transferable skills you'll need to gain employment or advance in the field.
Here are four benefits to earning your B.S. in public health:
Job security
According to the U.S. Bureau of Labor Statistics, employment of health education specialists and community health workers is expected to grow 12%, which is much faster than the average of all other occupations. The demand increase is due, in part, to ongoing efforts to improve the health of communities, educate people on healthy behaviors, and how to access healthcare services. As you can imagine, COVID-19 also had a huge impact on the public healthcare field.
Career flexibility
There are a wide range of career options in public health, including professions and positions in hospitals, clinics, health departments, schools, and government agencies. Today, many types of organizations seek to find the causes of health problems and develop solutions that improve quality of life. Earning a public health degree gives you the flexibility to find a career that aligns with your interests.
Improving the health and lives of others
As a public health professional, you'll touch innumerable lives, and you'll be working for social change, to make lasting impressions on local communities, and to bring health awareness to underserved populations. Your impact can even go beyond local communities and reach a global level.
Prepare you for graduate school
Earning your B.S. in public health can give you a solid foundation to transition into a graduate program. The good news is you won't be limited to just a Master's in Public Health. You can pursue degrees like a Master of Arts in Community and Economic Development, Master of Arts in Social and Public Policy, and Master of Public Administration.
Why Earn a B.S. in public health at SUNY's Leading Online University?
The Bachelor of Science in Public Health at Empire State University is a 124-credit program listed with SUNY and approved as a registered degree program through the New York State Education Department. You can complete your degree entirely online while receiving high-quality instruction, coursework, and student support. You can even earn credit for prior learning, saving time and money. Learn more about our B.S. in public health, and apply now!
Questions? Contact John J. Lawless, Ph.D., MPH, program coordinator at john.lawless@sunyempire.edu.