April 22, 2020
Kevin Woo
World-class Faculty. World-class Researchers.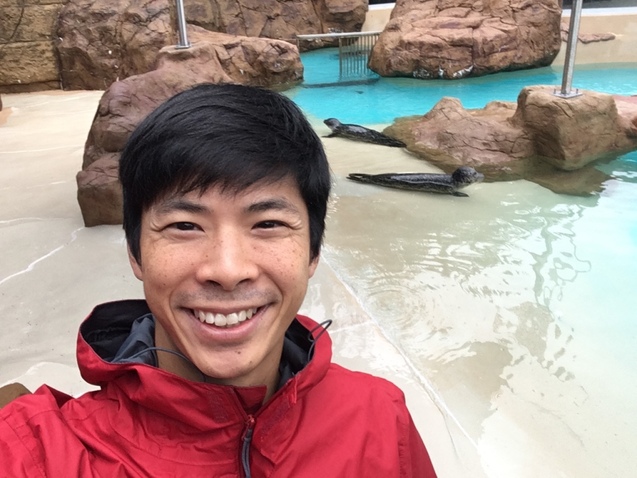 1. How long have you been with SUNY Empire?
I've been with SUNY Empire State College for nearly 10 years. I started at the Manhattan location in July of 2010.
2. What courses do you teach relating to sustainability?
My academic background is in animal behavior and ecology, and I teach several courses that directly relate to sustainability and conservation, such as animal behavior, ecology, conservation biology, marine mammalogy, evolution, and aquatic biology and ecology.
I also teach two residency courses that give students hands-on experience and an opportunity to interact with their peers:
I'm also working on a tropical ecology course, in which I plan to have a travel component to Costa Rica where students will experience ecological processes that occur across diverse ecosystems within the tropical environment.
3. What's your favorite thing about SUNY Empire?
I'm going to cheat, and discuss two things that I really value here at SUNY Empire. The first is the opportunity to work with students both in person and at a distance. While traditional institutions may have a geographic restriction to a single physical campus, our organizational structure allows me to work directly with local downstate students (where I am based), but also with undergraduate, graduate, and international students across the college. These interactions provide students with a diversity of perspectives and help inform my teaching.
The second is commencement. I have been to several graduation ceremonies at other institutions, but our SUNY Empire commencements are simply the best. Every time I hear each student's name and watch them walk across the stage, they are inevitably encouraged by their friends, families, and peers in the audience. You really feel the tenacity and hard work that led each student to this moment. There is such great energy in the room, and more than any other place, I truly sense how each student knows what they accomplished.
4. What would you tell a prospective student looking to study the natural sciences or related fields?
I always get excited when a new mentee approaches me with an interest in the sciences. Whether it's biology, chemistry, physics, environmental science, or psychology, it's all about asking a good question, stating a testable hypothesis, crafting reliable methods, adding innovation, and performing good science. Specific to the areas of behavior, ecology, and conservation, I encourage students to get involved in research, advocacy, and opportunities that promote personal and professional growth towards global stewardship.
5. Anything else you'd like to add?
SUNY Empire is a fantastic institution that provides dynamic learning environments, and our faculty is comprised of world-class researchers in their respective fields. Moreover, faculty often provide opportunities for students to engage in undergraduate research that prepares them for graduate or professional opportunities.
Currently, my research focuses on the behavior, cognition, and ecology of marine mammals. Along with a colleague, I created a research organization called the Center for the Study of Pinniped Ecology & Cognition (C-SPEC). Our research focuses on the impacts of manmade events on seasonal populations of seals in New York City. We also conduct sensory and cognitive studies on seals that are maintained at the Long Island Aquarium.
C-SPEC has supported SUNY Empire students with independent studies, capstone studies, thesis projects, internships, and research assistantships that focus on marine mammals. These opportunities have led to national conference presentations and publications. We welcome the opportunity to work with students who have an interest in the natural world.