July 15, 2020
Emma Kahn '21
A Traditional-Aged Student Finds Success Online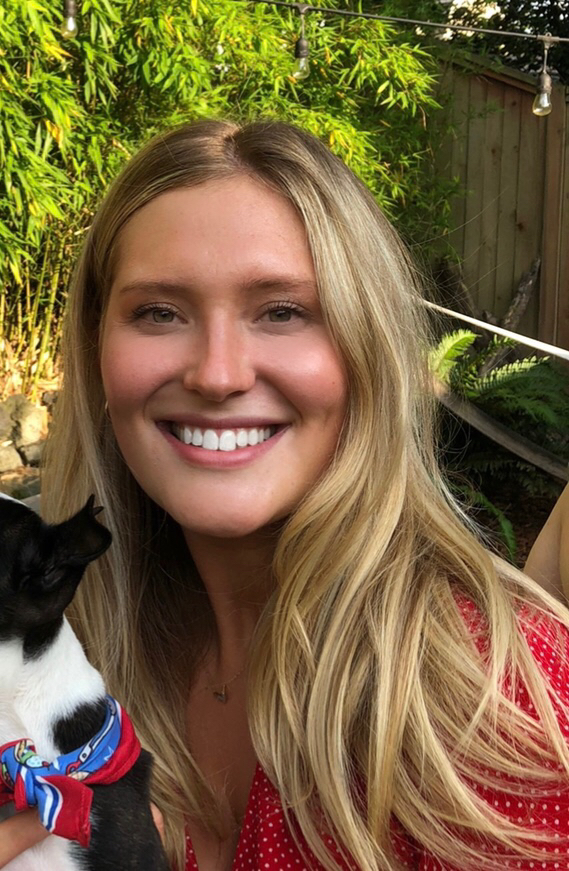 In some ways, Emma Kahn is not your "typical" SUNY Empire student. She's 23 years old, for starters. She lives in Seattle, Washington. And online education is her "normal" – she completed high school online.
But in many other ways, Kahn has a lot in common with the "typical" SUNY Empire student. She's determined. She's working while she earns her degree. And her college career, while young, isn't without its starts and stops.
Kahn's educational experience has been anything but traditional. Although she began her education in the Seattle School District, she also spent a year at the American School in Tokyo, where her father, who works in real estate development, moved the family for a year. When she came back to the States, she decided to finish high school early online at Dartmoor School.
Upon graduation, Kahn enrolled in The New School's Eugene Lang College of Liberal Arts in New York City. She spent a year and a half there and came to the determination that she and the college were "not a good fit."
"I left The New School because I realized I wasn't ready to go to college when I went," Kahn says. "The classes were incredibly expensive, as was living in New York City. I just wasn't getting my money's worth because I wasn't as engaged as I should have been."
She moved back to Washington state and took a year off while she calculated her next move. Then, while on vacation with her family, she spoke with her Aunt Helen, who said she had the perfect place for Kahn: SUNY Empire State College. (Aunt Helen works at SUNY Empire's Saratoga Springs campus.) Kahn applied and enrolled. She is now earning her bachelor's degree in business management.
"I liked that I could customize my degree to my life and my needs and per my design," Kahn says. "Even at a traditional college age, I did not fit into a traditional college-age life, so taking courses online didn't faze me."
Kahn says she has no interest in the trappings of a traditional college campus. She has a close circle of friends, stays plenty active, and is in the process of launching her own business – a specialized dry-shampoo company.
The company, "espief." (pronounced SPF), has not yet launched due to halted lab production related to the COVID-19 pandemic. She's using the down time to work through the legal and marketing aspects of the business and hopes to launch by spring of 2021 – the same time she hopes to graduate from SUNY Empire.
She says her SUNY Empire business courses have helped her in real time.
"I'm learning as I go and applying what I'm learning to my company," Kahn says. "I think I always wanted to start my own business, but I needed more tools in my toolbox."
She says earning her degree online has taught her self-reliance, time management, and resourcefulness – skills she says she'll use her whole life long.
"From the outside, it didn't always look like finishing school was going to be my path, but it's something I always planned on," Kahn says. "I was so happy when I found somewhere that I wanted to make work."