November 3, 2020
Liza Rochelson '20
B.S. Interdisciplinary Studies: Planning, Design and Management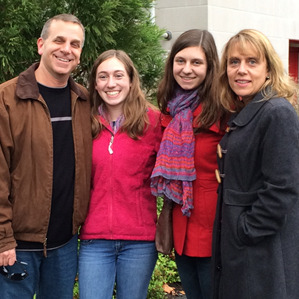 Liza Rochelson, a Rochester native, originally enrolled in college to study architecture at the Boston Architectural College while working to support herself. But there came a time when she needed to put her bachelor's degree on hold. Over 25 years later, Liza found SUNY Empire and the rest is history. She will earn her B.S. in interdisciplinary studies (Planning, Design and Management) in December 2020 and serves as Executive Assistant to the Vice President and Chief Campus Facilities Officer at Syracuse University. She is also the current recipient of the SUNY Empire Milestone Recognition Scholarship.
How did you find out about SUNY Empire?
I have an aunt who used to work in the SUNY system, and she told me about SUNY Empire. I checked it out, and they gave me 91 transfer credits for my Boston Architectural College studies. It was such an easy process—it was the best experience.
What do you like most about SUNY Empire?
The people. SUNY Empire allows me to do as much as I want to do as a student. I love how much the college gives us a sense of belonging. I have gotten involved through the SUNY Empire Connects program and found a way to give back through my position as the Student Government Association Vice President. I feel connected even though I take all my classes online.
What, if anything, was your biggest challenge as an adult student?
Time management. I work a lot of hours at Syracuse University, so being able to fit everything in can be challenging. This is the reason I chose not to go back to college when my children were little. Once my daughters were in college, it was my turn. I am fortunate my educational pursuits are supported by my family, friends and most important our outstanding faculty and administration.
What's next?
I will begin the Master's in Public Administration at Syracuse University in the spring of 2021. My plans are to utilize my education and experience to make a difference for people living in poverty through engaging their own power to conquer their next step in education. I believe in lifelong learning for everyone.