September 2, 2020
Nan Eileen Mead '15, '20
Getting Involved, Staying Involved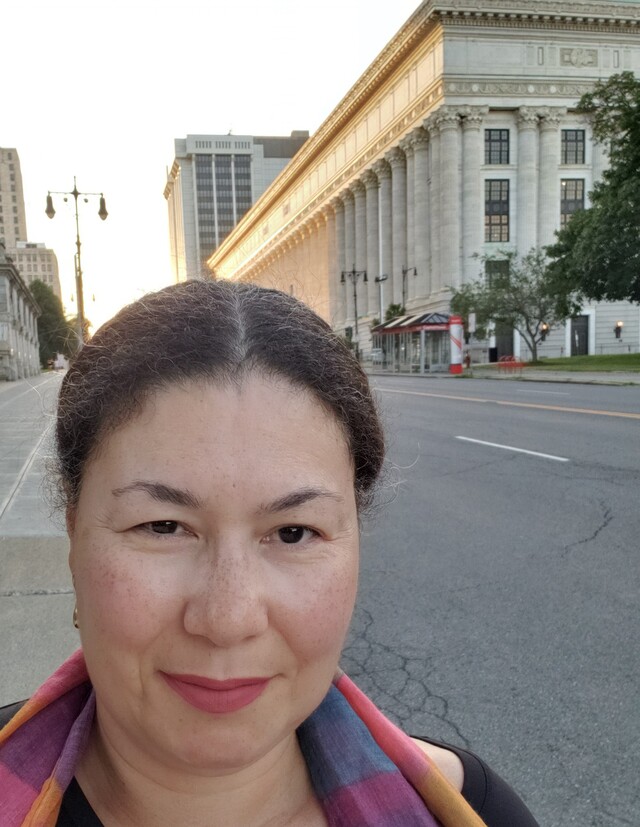 1. What inspired you to earn your college degree? What was your "moment"?
I studied politics as an undergraduate in the early '90's and enjoyed a career in finance. After my younger son was born, I was home for a while, started getting involved in community organizing, and decided it was time to go back to school. I started at SUNY Empire with a Graduate Certificate in Community Advocacy and later folded that into the Master of Arts in Social and Public Policy.
2. Why did you choose to attend SUNY Empire?
I wanted an option that was flexible and fit in with the rest of my life. I didn't want to have to travel to and from a physical campus, so being able to earn the degree online was very compelling. At the time I was pretty busy with interests outside of my full-time job as well. I was already actively volunteering at my son's school, and was recently been elected to serve on a local education advocacy and policy board.
3. Who supported and encouraged you along the way?
I am very fortunate to have worked with faculty who were invested in my success: Dr. Peggy Tally and Dr. Roxana Toma were my professors/advisors and they pushed me to complete my degree. The ability to be active in college life rounded out my experience at SUNY Empire. I joined The Buffalo Project as a Research Assistant in 2018 to work closely with Dr. Rhianna Rogers and Dr. Elizabeth Bradley. The work dovetails nicely with my interest in issues related to Diversity, Equity and Inclusion in academic environments. I'm now the Lead Graduate Research Associate and my work with them has helped me to further develop my skills as a researcher, project manager while mentoring a small group of undergraduate interns.
4. What, if any, obstacles did you overcome?
As a working mother with aging parents, there are never enough hours in the day. At times I only took one class a semester. When I first joined the Board of Regents, a role that requires a lot of travel, I took some time off of school. I also had a couple of medical issues along the way that required hospitalization. My last semester of the graduate program was a tough time personally. I lost a colleague who was a good friend. My mom had cancer surgery the day my Final Project submission was due; I remember making my final revisions from the hospital waiting room. I took a lot of deep breaths that day, but it all came together - and my mom is doing great!
5. What advice would you give to a prospective SUNY Empire student?
I enjoyed the positive experience within the School for Graduate Studies. It is a great place for working professionals and career changers and I have been able to leverage my professional knowledge into my studies. The virtual coursework format facilitates ample discussion among students with multiple viewpoints. It is a lot of writing, which I happen to enjoy. The college has done a great job in expanding opportunities for students to become active in college life. There are a number of virtual events that take place monthly and cater to a variety of interests.
6. Why do you give back to SUNY Empire?
I was a first-generation college student many years ago and worked my way through my undergraduate studies. In many ways it was traumatic, managing the finances was always a struggle, and I was too overwhelmed back then to engage in campus life. If I can share that experience with other students in a supportive way by mentoring or encouraging them to be active at the college, maybe that will help others who are struggling or may be feeling isolated.
7. How has your experience at SUNY Empire changed your life since graduation?
Currently I am working on a second master's degree at SUNY Empire – Master's in Education in Curriculum and Instruction – and I am still the Lead Graduate Research Associate on The Buffalo Project. I also joined the Student Affairs Committee (SAC) this year. Utlimately, I hope to pursue doctoral work. So, I'm sticking around for a little while longer!