Lawrence Doyle '94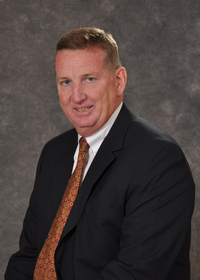 Lawrence Doyle '94 is the founder of two finance companies, Kinetics Asset Management, which later became Horizon Kinetics, and Katierich Asset Management, where Doyle, who is semi-retired, still serves as co-founder and managing director. He grew up in Babylon, N.Y., and attended West Babylon High School, Suffolk County Community College and Pace University. After graduating from Pace, he enrolled in Empire State College for his Master of Arts with a concentration in international business and foreign trade policy. He and his wife Karen will celebrate their 25th anniversary in September and they are parents of two college-age children, Richard and Katherine. We caught up with Larry from his 330-acre horse farm in Kentucky, where he breeds and sells race horses.
Q. What prompted your interest in finance?
A. Probably my mother. She had an accounting degree from Fordham University, even though she was a housewife until she was 35 years of age. And also, when I went to community college, I just really liked business. I began to understand what a tremendous upside business held.
Q. How did you get started?
A. I always was an entrepreneur. I had a paper route as a kid; later I took over my brother's route and became a master carrier. After junior college, I was hired by the American Stock Exchange, and became acquainted with all types of businesses.
Q. Tell me about the neighborhood where you grew up.
A. It was very suburban. My mother was a superintendent of schools; my father was deceased. He died when I was 8 years old, but he had been a salesman.
Q. How did you come to enroll in Empire State?
A. Actually, I was going to go back to Pace since they had an MBA program. But when I signed up for the program, they wanted me to take junior classes – Economics 101 and Accounting 102 over again. Obviously, I was upset. I was taking a train to Albany [where he worked at First Albany Corp.] and Gov. Hugh Carey, who served on the board of First Albany, was on the train, and he actually recommended Empire State.
Q. Really? Wow.
A. He told me that it would be a good fit because you don't have to study things you've already studied. So it was a good fit, and it worked out well.
Q. How did it impact your career?
A. At the time, I didn't know a lot about international business and geopolitical issues, so I honed in on that. Since then, business has gotten a lot more global, so in that sense, it's benefitted me quite a bit.
Q. What's a typical day like for you?
A. Well, today I am assisting a vet; checking a horse's ovaries to see if she ovulated last night [laughs]. But normally, I go to the office, take a few phone calls; either looking at closing a real estate deal or talking to a bank about whether or not to go forward. I will be in North Carolina, looking at one of my golf courses, next Monday. I own three golf courses as of today. I bought a couple of closed-down golf courses and we go in and get them up and running.
Q. What, besides horses and buying golf courses, do you do for fun?
A. We winter in Rincon, Puerto Rico, on the beach. We stay from Christmas Eve to April 1. I sit on a few boards and take phone calls while I'm there. I am semi-retired so I am slowing it down a bit. I'm also the owner of my business, and I just hired my first employee in July.
Q. Why do you continue to support Empire State?
A. I feel it's a good program. I think it makes sense: the whole concept of learning what you need to know, versus what someone tells you you have to know. I did not find it easy, by the way. I got a lot out of it, and if I can give back, I am happy to do so.
Questions?
We are always happy to hear from alumni, students and other friends of the university.
For general inquiries, dial extension 2248.
Our fax number is (518) 580-0700.
800-847-3000