Chris Feeley '86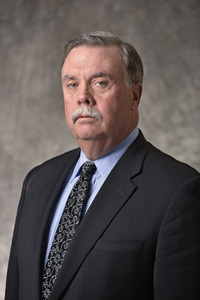 Christopher Feeley '86 knows a thing or two about being flexible. He spent his childhood on the road with his family – his dad was an auditor for Shell Oil Co. – living in 13 different places by the time he was in fifth grade.
The Connecticut native became interested in agricultural issues after his family spent time in Indiana. When it was time for college, he chose the University of Connecticut, eyeing a career in agriculture. He graduated with a Bachelor of Science degree in Animal Science. He was, he relates, planning a career where he could be outdoors and he "always liked growing things." He ended up working for a dairymen's cooperative in Cobleskill, N.Y.
However, as technology began having a greater impact on farming, he decided to go back to school to earn a second degree in information technology.
"I initially was interested in the application of technology in agriculture, but then realized I didn't want to spend the rest of my life depending on the weather and the government," he explains wryly.
He met Jeff Laskey, a mentor at Empire State's Genesee Valley Center, who encouraged him to enroll. He started his studies with Laskey, before transferring to the Utica Unit, where he was mentored by Reed Coughlan. Because it was the '80s, well before the advent of online courses, he did his studies by phone and mail, meeting about twice a month with his instructors.
"It was wonderful," he says. "I was more mature, interested in learning. The support at the college was important and both Jeff Laskey and Reed Coughlan were great mentors."
After studying part time for four years, he emerged with his second bachelor's degree in business information systems. He was hired at Electronic Data Systems, staying for 15 years, and again taking up the peripatetic life, living in Detroit, Dallas, northern Virginia and back to Connecticut.
By the year 2000, he left Electronic Data Systems to become a group vice president for the public sector, in health care, education and other businesses, for PeopleSoft, which developed human resource and financial and student administration software. He stayed for five years. Shortly after PeopleSoft was bought out by Oracle, he went to work as a group director for ISoft, a health-care software company, and was stationed in Oxford, England, working extensively in India. That company also was sold after a year and a half, so Feeley returned to the states and began working for Taleo, a global leader in providing on-demand talent management software solutions. He currently is Taleo's Vice President for the government and public sector.
He credits his second degree for finding success in his career. "Training and learning are key in career development," he says. "People are always looking to alternative delivery methods," which is one reason he supports Empire State's expertise in online learning, he says.
"I don't think I would have gotten my jobs (following his career change) were it not for Empire State. It kind of set the tone for lifelong learning. I've tried to take on tough assignments because it helps you to grow; it helps you to learn."
Feeley believes so strongly in the college's mission that he serves on the Foundation Board, whose members set the pace for giving to the institution. He says he is struck by the dedication of the faculty and the student focus of the college.
"It's an exciting place to be," he says. "There's a whole different perspective on what education means at SUNY Empire. It's really about helping people change; it's transformative."
Questions?
We are always happy to hear from alumni, students and other friends of the university.
For general inquiries, dial extension 2248.
Our fax number is (518) 580-0700.
800-847-3000