Althea Luehrsen '02, '10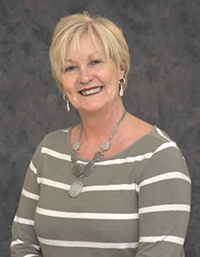 Who she is:
Althea Luehrsen '02, Niagara Frontier Center and '10, School for Graduate Studies.
What she does:
Executive Director of Leadership Buffalo and owner of Strategic Solutions Group.
Previous jobs:
Assistant Vice President for Corporate and Foundation Relations at the University at Buffalo and Executive Director, UB Center for Entrepreneurial Leadership; sales, marketing and management in the hotel industry.
What she loves about her job:
"Working and interacting with the leaders and rising leaders of Western New York. The group of people that I facilitate through our programs are providing the catalyst for change in our community. Through their participation in our programs, we are effecting positive change in our community."
What are participants looking for when enrolling in Leadership Buffalo:
"Our participants and graduates consist of people from all walks of life – leaders from large corporations, nonprofits, higher education, entrepreneurs and many others. What they have in common is they are committed to our community. Through LB, they learn about the critical issues facing Western New York and develop the relationships and opportunities to change. We have more than 1,500 graduates of LB, so our network is strong, which is important to our members."
Why she delayed college:
"I graduated from high school in three-and-a-half years and while I planned to go to college, I decided to work for a few years to earn some money for tuition. Well, at 17, I got a full-time job making $100 a week and thought I was pretty cool – considering this was in the mid-1970s, that was a lot of money. I met my husband, and had two children (and a stepson) and before I knew it, I was 32. I had always been able to get good jobs and receive promotions but reached a point where I was as far as I was going to go without a college degree."
The turning point:
"I first went back to school and earned an Associate degree in General Studies at Erie County Community College, graduating in 1994. I went to school part time while raising a family and working. I worked in the hotel industry with a variety of hours and I was, at that time, a single parent. When it came time to get my B.A., Empire State fit beautifully. It took some effort, though, working full time and raising two kids but I was determined to succeed and Empire helped me be successful."
Once she got her bachelor's degree she:
"I became Executive Director for the Center for Entrepreneurship and Leadership at UB. I also enrolled in the master's degree program at Empire State. My thesis was on the motivations behind the launch of the female entrepreneur – a sector that is growing twice as fast as their male counterparts."
What nonwork-related websites does she visit regularly:
"Facebook. I use it to keep in touch with friends from high school and as my children like to say, 'stalk them!'"
Twitter?
"Never. That's being a little too plugged in."
A little known "fact" about her:
"I can still do a cartwheel … at 55! And also, that as outgoing as I am, I have to have my time to recharge my batteries – usually with just me and my 'little man,' Max (a 13-year-old Shitzu)."
What books are on her nightstand:
"My favorite books to read are mysteries. I'm currently reading a Michael Connelly thriller. But I read just about anything and read fast. I read 'The Help' and 'Water for Elephants,' and both were amazing books. I also enjoyed 'City of Light,' about turn-of-the-century Buffalo. My favorite business book is 'Fierce Conversations' by Susan Scott, a truly amazing book on effective conversations."
I am at my personal best when:
"I am engaged and connecting with people."
Why is it important for her to support SUNY Empire:
"I think if you have achieved success because of your education, and you are able to give back, that you are obligated to try to provide the same opportunities to others. But more important, giving to the school is a way to say thank you and to help support the next generation and the generation after that. It's our responsibility. And the more we help Empire State grow, the more significant and respected our degrees become."
Questions?
We are always happy to hear from alumni, students and other friends of the university.
For general inquiries, dial extension 2248.
Our fax number is (518) 580-0700.
800-847-3000