Mary Raymond '99, '04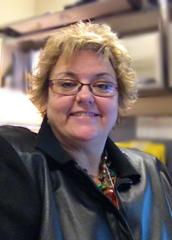 Alumna and past member of the Alumni Federation Board of Governors Mary Raymond '99, '04 had a distinguished career of working in the military, for the U.S. Secret Service and for the Department of Homeland Security. She has since retired from public service, and she now heads security for the New York Mercantile Exchange, operated by the CME Group of Chicago, the world's largest futures exchange.
Q. How did you come to work for the U.S. Secret Service?
A. Through my time in the military, I became known for my work ethic. I started as a unit clerk, but wanted more than an administrative job. I went to electronics school and graduated with honors. The Technical Security Division of the U.S. Secret Service was looking for women with communications backgrounds.
Q. Was it difficult being one of the few women in the Secret Service?
A. It was at first. You run into a group of guys who think women are not smart enough or fast enough. But as a team, the men were supportive. I keep in contact with my former colleagues. We have close relationships.
Q. Who was your favorite president to work for?
A. President Reagan always had a story to tell. He enjoyed people and had a lot of charisma.
Q. What parts of your job were challenging? What parts of the job did you enjoy?
A. You were always on call and always there if needed. I loved travel to "off-the-beaten-track" places, like Africa or India. I've been to every continent except Antarctica.
Q. How was it working for Homeland Security?
A. Homeland Security was new, with 23 agencies under one umbrella. I specialized in securing critical infrastructure and understanding dependencies and interwoven relationships between infrastructure sectors. We worked with the private sector, helping them understand threat mitigation, solutions and redundancy. We also supported Superstorm Sandy and Hurricane Irene.
Q. After finally retiring, what made you go back to work with the New York Mercantile Exchange?
A. New opportunities. After 31 years in government service, this is my first private-sector job, with a new level of working contacts.
Q. Why did you enroll in Empire State College?
A. I came across the college, and thought, "Oh my God; this is perfect for my lifestyle." I received one year of prior learning credit for my specialized training, then took one course at a time, slowly earning my undergraduate degree in Business, Management and Economics, then my M.A. in 2004. It helped me promotionwise in the Secret Service and Homeland Security. When two candidates are equal in experience, a higher education degree will be the tie breaker.
Q. You were on the Alumni Federation Board of Governors. Why is it important for you to give back?
A. Because Empire State did such a lot for me. You don't think about it when you're taking classes, but it provided me with the tools and resources to help my career, and it most certainly was a factor to place me where I am today. I am happy to do this.
Questions?
We are always happy to hear from alumni, students and other friends of the university.
For general inquiries, dial extension 2248.
Our fax number is (518) 580-0700.
800-847-3000