This section of the SUNY Empire website is no longer being updated.
View current SUNY Empire Stories.
November 7, 2018
"Year of Indigenous Peoples of the Americas" Is Focus of This Year's Collegewide Cultural Initiative
Year of Programs and Activities Take Place Throughout the 2018-19 Academic Year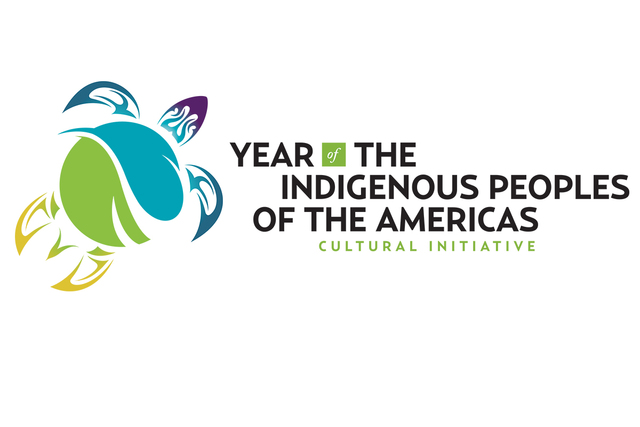 The SUNY Empire State College Year of Cultural Initiative Steering Committee selected the college's second "Year of" theme focusing on the Indigenous Peoples of the Americas.
The "Year of Indigenous Peoples of the Americas" theme includes Indigenous/Native populations across the Americas, including First Nations and Communities in North, Central and South America, as well as the Caribbean.
Programs and activities associated with this year's theme will take place throughout the 2018-19 academic year.
For the first time, the college offered a virtual residency, "Indigenous Peoples of the Americas Virtual Residency."
"What's really neat about this new virtual residency model is that this will be the first time where we have undergraduate, graduate and international education students represented in a single residency experience," said Division of Social and Behavioral Sciences Associate Professor Rhianna Rogers, who also coordinates interdisciplinary and multidisciplinary studies for the college. "Students are going to be able to see each other, engage with each other, ask each other questions, develop cross-cultural and global competencies from their joint experience and, at the same time, examine course content on top of it."
Typically, SUNY Empire residencies have a face-to-face learning component and, often, a blend of online and face-to-face learning.
The Indigenous Peoples virtual residency offers online courses and, in place of an onsite meeting, students will meet online on specific dates for joint discussions and attend a virtual keynote speech by Roberto Mukaro Borrero, of Puerto Rico. He is a cacique, or chief, of the Taino, a group of people indigenous to the Caribbean, and a U.N. International Indian Council member. Borrero will speak on the state of indigenous education.
Also for the first time, undergraduate, graduate and international students will come together in one collaborative virtual environment to learn about a topic.
Students have registered for one of the following:
Undergraduate course: "First Peoples of North America (INDG 3015)."
Undergraduate course: "Native North American History and Art (ARTS 4055)."
Graduate course: "Colonization and Resistance (LACS 6996);" undergraduate students may register for this course.
Graduate course: "Introduction to Critical Pedagogy (CURI 6005)."