November 16, 2022
SUNY Empire Art Students Chosen to Showcase Works in Annual Exhibit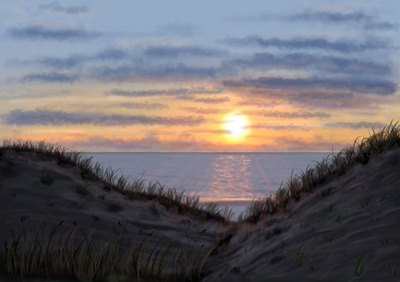 (SARATOGA SPRINGS, NEW YORK - November 16, 2022) Artworks by four SUNY Empire students have been accepted into the Best of SUNY Art Show, which features outstanding works of art by students from throughout the SUNY system. The SUNY Empire students are Maureen Kelly, Ken Hicks, Takeyce Walter, and Nubia Lorenzana.
According to Nicola Marae Allain, dean of the School of Arts and Humanities, the show is an opportunity to showcase our student's exceptional work in a public forum. Campuses nominate students who submit their work for curatorial selection in the show, which began in 2001.
"This year's students have shown a remarkable span of both traditional and new digital art forms, addressing both environmental and contemporary social issues," said Betty Wilde-Biasiny, professor and campus coordinator for SUNY Empire.
The works will be on display at the H. Carl McCall SUNY Building in downtown Albany in January 2023. The building is open to the public Monday through Friday, from 8 a.m. to 5 p.m.