July 11, 2022
SUNY Empire Launches New Combined MBA Program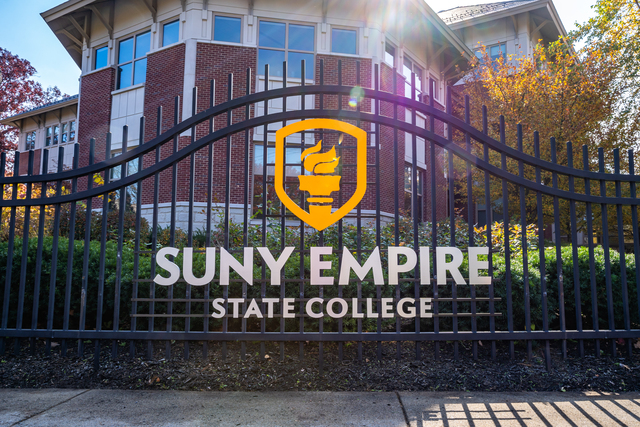 SUNY Empire State College will debut a new program this fall that combines the B.S. in accounting with the MBA in business management.
The combined B.S. in accounting and MBA in business management is a CPA-150 Licensure Qualifying Program that is registered with the New York State Department of Education. It satisfies the educational requirements for the certified public accountant license.  
Students who are accepted to the combined program will take three graduate courses (nine credits) during their bachelor's degree studies at the undergraduate tuition rate. These credits will count toward both the bachelor's and master's degrees, for a combined program total of 152 credits to help students save on program costs and reduce the time needed to finish both degrees. The B.S. in accounting can be offered in person or online. The MBA in business management is a fully online program.  
SUNY Empire also introduced a Bachelor in Business Administration (BBA) that will be accepting applications for the fall. To learn more about SUNY Empire's business programs, visit www.esc.edu.
SUNY Empire State College President Lisa Vollendorf, Ph.D. said, "SUNY Empire's combined B.S./MBA program provides the advanced business and management skills New York state's employers seek. At the same time, it reflects the innovative, high-quality degree programs for which SUNY Empire is known."
Dean of the School for Graduate Studies Brian Carolan, Ph.D. said, "The college's combined programs, such as the B.S. in accounting/MBA, provide opportunities for exceptional undergraduate students to begin their graduate coursework while completing their bachelor's degree. Not only do these options provide a predictable pathway from the bachelor's to the master's degree but they also enable students to save time and money by allowing graduate credits to be used toward both degrees."
Dean of the School of Business Julie Gedro, Ed.D. said, "We are thrilled to be able to educationally equip those who intend to pursue CPA licensure with the entire 150 credits of coursework through our combined B.S. in accounting/MBA."