March 11, 2022
SUNY Empire to Participate in Panel Discussion at Nationwide Collegiate Esports Event
SUNY Empire State College's esports coordinator will serve as a panelist at LeagueSpot's State of Collegiate Esports presentation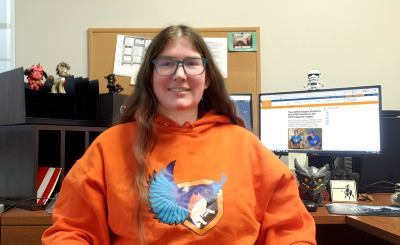 SUNY Empire State College Web Developer and Esports Coordinator Jennifer Hookway will serve as a panelist at LeagueSpot's State of Collegiate Esports presentation on March 18. LeagueSpot is the all-inclusive platform partner that powers SUNY Empire's esports program.
The panelists will include esports program directors from across the country who will discuss the day-to-day leadership required within the digital space. Topics of discussion will include the increasing numbers of women in gaming, the impact of COVID on esports in 2022, the expansion of game titles, and the overall acceptance of gaming as a competitive sport.
SUNY Empire's esports program began with participation in the 2020 SUNY Chancellor's Esports Challenge, with 10 teams representing SUNY Empire. In 2021, the college became a member of the Eastern College Athletic Conference (ECAC), which includes more than 90 colleges. SUNY Empire's esports league allows students to enjoy safe competition while forming much-needed connections.
"The majority of SUNY Empire esports athletes are online learners, and esports may be the only aspect of a traditional 'campus life' these students have," Hookway said. "Esports bring a sense of collegiate community, pride, and identity to online students that they might not otherwise experience."