August 3, 2023
Elena O'Connor sings opera in Europe and the U.S.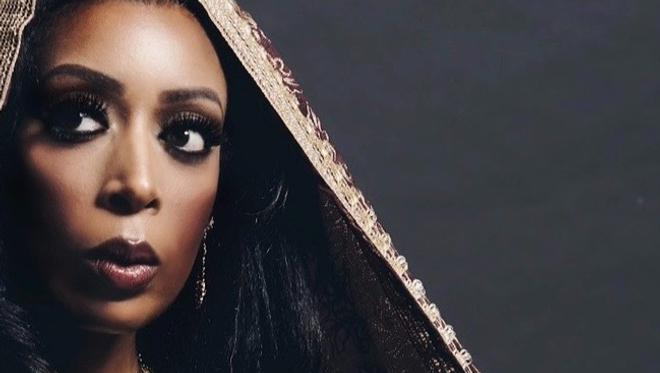 Elena O'Connor '17 '23's father was a dentist. So was her grandfather. As a child, she assumed that one day she too, would be a dentist.
"My mom, I think, saw music in me at a very young age," O'Connor says. "I remember shopping for our piano with her when I was about five. She insisted I take piano lessons throughout my childhood. But what I really loved was singing."
A choir teacher noticed O'Connor could sing and began giving her private voice lessons. Another teacher introduced her to Schubert. Still another taught her Mozart's Requiem, which O'Connor loved. Her dad saw her growing interest in classical singing and took her to see Jessye Norman, an American opera singer. Soon after that, a teacher invited her to see her first opera, "Madame Butterfly."
"It made me fall totally in love with opera," O'Connor says.
Today, O'Connor is a professional singer, a soprano whose voice is heard on two continents. She divides her time between her hometown of Rochester, NY and North Rhine-Westphalia, Germany, where she lives with her husband and young daughter.
This month, O'Connor will sing the lead role in Giuseppe Verdi's "Aida" at the Rochester Broadway Theatre League Auditorium. The show is being staged by the Finger Lakes Opera Company and will be performed August 11 and 13.
The performance is a homecoming of sorts. "Gerry Floriano— now FLO's artistic director— gave me my very first professional opera role, Musetta in 'La Bohème,' some 20 years ago," she says.
A Global Career
O'Connor began her training while still in high school at the Eastman School of Music in Rochester, in the community education division. After graduation, she went to the University of Miami to study opera and did programs for young artists in Aspen, CO and Salzburg, Austria. When she got a job as a resident artist for an opera company, she left school.
In 2016, O'Connor sang the title role of "Tosca" at Union Avenue Opera in St. Louis, a performance that brought much acclaim. Less than a year later, she made her European debut singing the same role for Hessiches Staatstheater Wiesbaden in Germany.
"Singing (the role of Tosca) in Europe was a brand-new experience — and one that really changed my life," she says. "Since then, I've worked mostly in Europe."
The success of her opera career, however, didn't deter her from pursuing a college degree. "The specter of having not finished college always nagged me, so I applied to SUNY Empire and was delighted to get to finish my degree," says O'Connor who got a BA in the arts in 2017. Last spring, she graduated with an MA in liberal studies.
Diversifying Classical Arts
According to Zippia, the job search website, fewer than 10 percent of opera singers in the country are Black, a fact that O'Connor calls "a sad irony." Opera, she says, is all about "cultural sharing" and the telling of human stories that transcends differences.
"When the people on stage and in the theater do not reflect the diversity of the community it serves, it sends a message to would-be audience members that this art form is only for one kind of people," she says.
Having more diverse performers is not only more reflective of the world but will help ensure the future of opera, O'Connor says. Since the death of George Floyd, "we've begun to see more Black and brown conductors, composers, concert pianists, conservatory faculty members, instrumentalists, and opera singers come to the fore and be showcased as powerhouse talents with an artistic perspective that ought to be heard," she says.
At Home in Germany
O'Connor is doing her part as a performer in both the U.S. and Germany. Her husband works in Dusseldorf, and her daughter, who was born in Germany late last year, has dual citizenship. "Germany is a wonderful place to live as an opera singer, as it is home to more opera houses per capita than anywhere else on the globe," O'Connor says.
Though she has spent most of her time in Germany since getting married, she is grateful to be back at home. "I love being in Rochester— especially in the summertime— and feel really lucky that the stars aligned so that I'm working here this summer," she says.
While she has no plans to become a German citizen, she devoted her master's studies to diving into German literature as a way to understand the language and history of Germany "through the lens of literature and music, particularly through the works of (composer Richard) Wagner and (playwright Friedrich) Schiller."
Beyond opera, O'Connor is basking in the excitement of new motherhood. "We're just six months into that journey, but every day I develop a new level of respect for motherhood and parenthood that is hard to adequately put into words without resorting to clichés," she says. "That said, being a mother is the most difficult and most rewarding role I've ever had.