January 5, 2022
Matthew Kilgore '18
Setting the Stage for a Finished Degree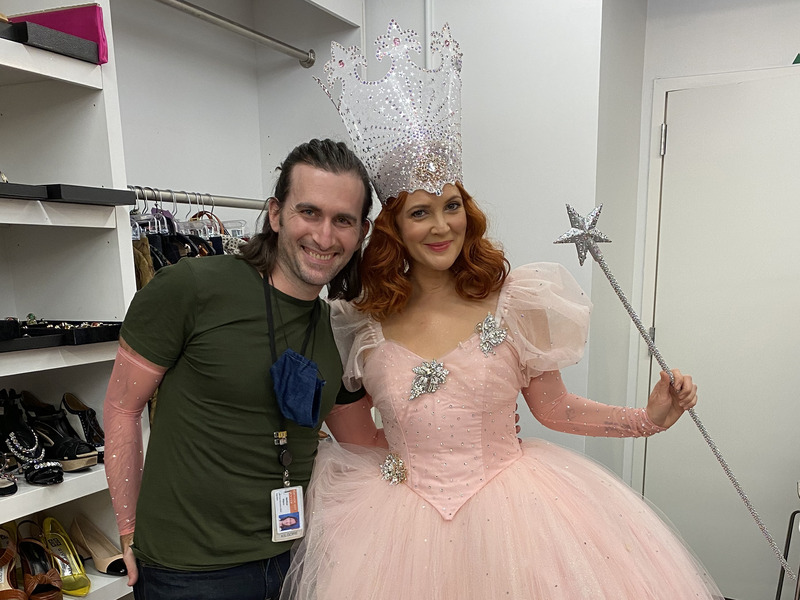 Matthew Kilgore '18 was a few credits shy from graduating college 20 years ago. After completing high school, he attended college to study ballet performance with a music minor. Three weeks into his senior year, he fell in class and severely injured his ankle. Unable to perform without reinjuring himself, Matthew decided to leave the program. He moved to New York City in 2001 to pursue a career in musical theater and toured as an actor in several Broadway performances.
Although his professional career was thriving, Matthew still felt there was something missing: his degree. "I had a very successful career as an actor, but I never had that diploma," he said.
Matthew set a goal to earn his degree before he turned 40, and in the summer of 2016, he enrolled at SUNY Empire. He attended his online classes while touring the country performing in theater productions. "As long as the hotel had Wi-Fi, I could do my school work," Matthew said.
The college accepted all of his previous credits in music, dance, theater, and costume classes, and his advisor worked with him to achieve the additional credit hours required to earn his degree in four semesters. "I enrolled in a lot of general education classes, but I was able to take a few electives that really interested me," Matthew said. "I had the opportunity to explore a lot of different subject areas and felt that every professor I had was in my corner wanting me to succeed."
Matthew graduated from SUNY Empire in 2018 with his bachelor's degree in the arts with a concentration in the performing arts.
Although Matthew wanted to earn his degree for himself and for his career, he also wanted to make his parents proud. "I wanted to surprise them with going back to school," he said. "They put me through four years of school and I wanted to finish what they started for me."
His partner, Nick, invited Matthew's parents to New York for what they thought was a birthday dinner for their son. To their surprise, Matthew showed up in his cap and gown and announced they were going to his graduation ceremony. "They were so blown away that I had finished my degree and finally walked across the stage," Matthew said. "That was a really special moment to have them at my commencement."
After almost two decades of performing, Matthew made the decision to retire from the stage and transition into costume design and tailoring as a career. "Even as a performer, I was always exposed to the wardrobe world," he said. "I shadowed costume designers and volunteered in wardrobe departments for Broadway charities for many years."
In the summer of 2020, Matthew landed his dream job as a professional tailor on the Drew Barrymore Show. He earned a daytime Emmy nomination for his design of Barrymore's Glinda the Good Witch of the North Halloween costume.
Matthew credits SUNY Empire for his success in his new career. "With daytime television, you work on a regimented schedule where time management and organizational skills are crucial," he said. "SUNY Empire really helped me solidify those skills."