May 13, 2020
Dianne White
A Love for Nursing Inspires a Lifetime of Learning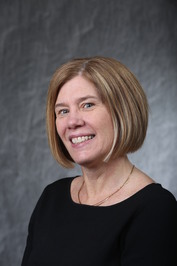 When Dianne White was in eighth grade, her brother was admitted to the hospital for surgery. Every day, White went to the hospital to visit him and was immediately drawn to the hustle and bustle of nurses attending to him around the clock. When he came home after surgery, he still needed care. White was happy to help.
So it's not surprising that, upon high school graduation, White enrolled in Albany's Memorial College of Nursing to get her degree. She earned her RN credentials, got married, and raised a family, while working full time as a staff nurse. As time went on, White advanced into supervisory roles at work.
"I was fortunate that I had leadership opportunities early in my career," White says. "It made me realize, however, that I had to keep working toward an advanced degree."
In her early 40s, with three young children at home, White went back to school and earned her bachelor's degree.
Staff development eventually became one of her primary responsibilities at work, and White realized she loved teaching. She pursued her master's degree in nursing education at SUNY Polytechnic Institute and completed her capstone project at SUNY Empire, where a faculty position was opening up as she finished her graduate degree. White applied and joined the SUNY Empire nursing faculty in 2014, bringing with her 30 years of nursing experience.
Now, White teaches undergraduate and graduate courses in the School of Nursing and Allied Health and is the lead faculty member for several courses. At the same time, she is earning her Ph.D. in nursing through the University at Buffalo, with a research focus on end-of-life care. In October, the Journal of Hospice and Palliative Nursing published her first article, Guiding the Process of Dying: The Personal Impact on Nursing.
In many ways, White's trajectory mirrors those of her students – juggling multiple and complex responsibilities, including family, career, and education – and it uniquely positions her to relate to the demands her students face.
"Most of our students are employed full time as nurses, and many have families and other obligations. The flexibility of an online program allows students to study when it is most convenient for them," she says.
White, a grandmother of three, says being a student at this point in her life is "amazing."
"I'm still learning so much. I've been a student most of my adult life, so I get the challenges that come with adult education," White says. "I once heard someone say that if you want to get something done, ask a busy person. You just find a way to make time."