June 1, 2023
James Allan Matte '76: A Lifetime Spent Eliciting the Truth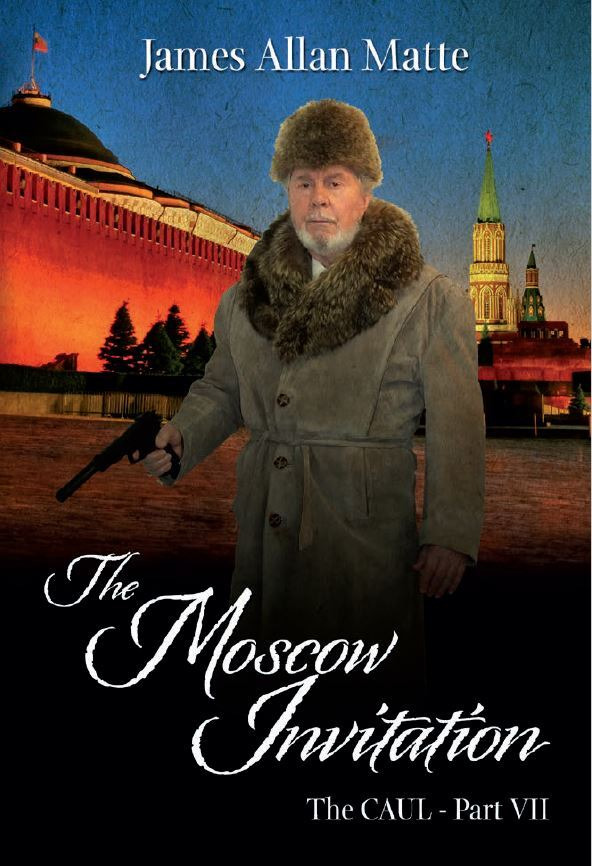 James Allan Matte '76 has devoted his life to exposing the truth, first as a special agent in the U.S. Armed Forces, then as a polygraphist, and now as a novelist.
Matte who lives in Williamsville, NY recently received Empire State University's Veteran Service Award, an alumni award that recognizes a veteran of the U.S. Armed Forces who has made a positive impact on their community, university, and/or fellow veterans.
"I'm surprised and very grateful for this unexpected recognition," said Matte, whose bequest through SUNY Empire's Boyer Legacy Society is among the ways he makes an impact.
Serving His Country
Matte was born in Brooklyn during the Great Depression. His mother was a singer and his father a composer who owned a music publishing company. Matte spent his adolescence in Montreal, where he was educated in French Canadian schools.
He joined the U.S. Air Force during the Korean War and became an intelligence specialist, using his fluency in French to collect strategic information for the Office of Special Investigations (OSI) in France. He subsequently became a special agent of the OSI, conducting criminal, counterintelligence, and personnel security investigations.
Seven years later, Matte accepted an appointment with the U.S. Army Criminal Investigations Division (CID) and served honorably as a special agent. During that time, he attended the Backster School of Lie Detection in New York City. When he retired from the U.S. Army, he became a civilian polygraphist, a profession that suited his innate abilities and previous experience as a special agent.
"I received the US Army Commendation Medal from the CID in 1970 for solving cases that would otherwise have gone unsolved," he said. "I have no explanation (how I do it) other than my instincts always led me in the right direction towards solving the case."
Working for Justice
In 1976, Matte graduated from Empire State University with a bachelor's degree in criminalistics. That same year, he started his company, Matte Polygraph Service, Inc.
As an expert in polygraphy, he developed unique techniques and formats that significantly advanced the discipline of forensic psychophysiology. Among them is the Matte Quadri-Track Zone Comparison Technique (ZCT), whose test format addresses unique issues designed to prevent false positives and identify the guilty.
In 1983, Matte used this technique to conduct a televised polygraph examination of Khalil Islam for a show called "Lie Detector," produced by Columbia Pictures and hosted by criminal defense attorney F. Lee Bailey. Islam had been convicted of murdering the civil rights leader Malcolm X in 1965 but had always insisted on his innocence. The polygraph showed that Islam was truthful when he said he didn't kill the prominent Black leader.
"The results were not admissible in court in New York state, but apparently they were convincing enough that his attorneys later joined forces with the Innocence Project," Matte said. In 2021, after decades of doubt and years of investigation, Islam was exonerated by the Manhattan DA's office and the New York State Supreme Court. Islam had been released from prison in 1987 and died in 2009.
Matte says there are perhaps a thousand people wrongfully convicted in the U.S. every year. He hopes that polygraph tests can provide hope to those who are imprisoned for crimes they didn't commit and inspire lawyers to seek justice.
For his work, Matte has received several honors, including the John E. Reid Memorial Award from the American Polygraph Association for his distinguished achievements in research, teaching and writing. He was also presented with the Robert & Mary Ann Henson Memorial Award as the Outstanding Graduate of the Backster School of Lie Detection.
A Novel Direction
Now 92, Matte remains active in polygraphy. His field research has resulted in three textbooks including "Forensic Psychophysiology Using the Polygraph," an 800-page tome still used in classrooms around the world, including Russia. He's also the author of two supplements and more than 50 scientific articles published in peer-reviewed journals.
The techniques he developed continue to be taught around the globe. In 2021, polygraphists in Ukraine were trained to use his Matte Quadri-Track ZCT at an international webinar led by the Academy for Scientific Investigative Training. He is also the American editor for the International Society of Polygraph Examiners and a member of several professional associations in polygraphy.
Since 2006, Matte has been writing novels based on his real-life experiences in the military and polygraph practice and has now published 15 books. "Through my novels, I want to expose the evil that permeates the world while celebrating the gallant, courageous individuals who devote their lives with a true moral compass to protecting our country's freedoms and safety," he said.