April 11, 2023
Lynda Wilson '23: When the Purpose is Helping Others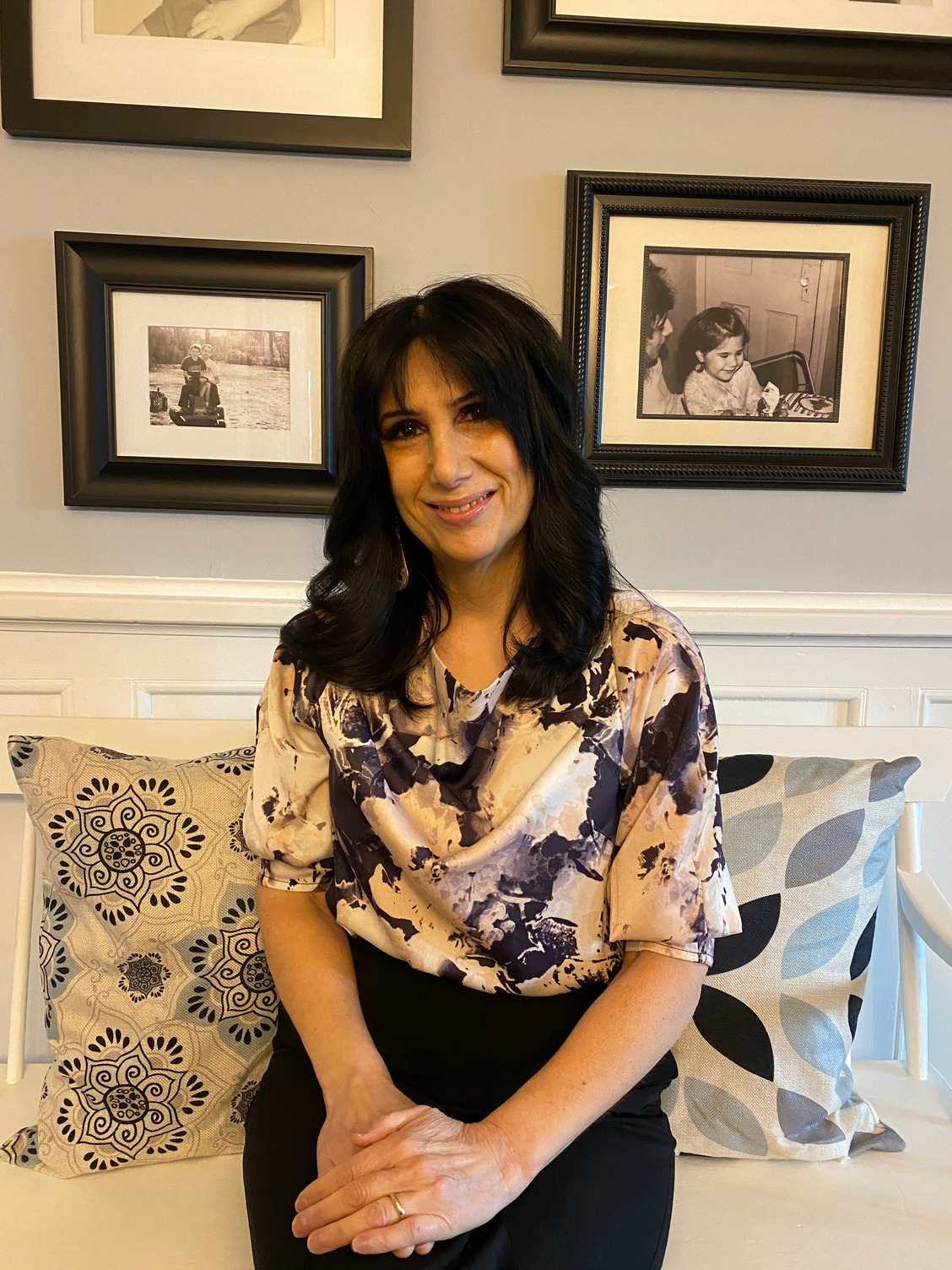 Lynda Wilson '23 has spent a lifetime helping people, as a social worker, therapist, and mentor. As someone who left high school in 10th grade, she knows what it's like to need help herself and has devoted her energies to assisting others, including her son whom she adopted from Russia more than 16 years ago.
Today, Wilson continues to help people as the director of compliance and continuous quality improvement at the Family Service League (FSL) a human service agency in Huntington, NY that provides services ranging from mental health and substance use treatment to housing assistance and universal pre-K.
A Tough Start
As a child, Wilson experienced her own share of struggles. She grew up on Long Island in a family affected by her mother's mental illness. As the only girl with three brothers, she felt her mother's detachment acutely and struggled in school.
"I never heard her say 'I love you' until I was about 10 years old," Wilson says. "I didn't believe it until she said it." Life got worse for Wilson as her mother became increasingly self-isolated and angry, and treated Wilson harshly.
In 10th grade, Wilson dropped out of school and went to work at a fast-food restaurant, where she eventually became a manager. When her high school offered her the chance to get her diploma, she seized the opportunity. Soon after, she enrolled in a business institute and worked in various office jobs. "Life was going well, but it wasn't enough," Wilson says.
Friends told her she had a knack for listening and helping others, and that encouraged her to become a social worker. After getting an associate degree in 2001 from Suffolk Community College, she transferred to Adelphi University and got a bachelor's in social work, followed by her MSW in 2004.
Armed with her degrees, Wilson joined FSL in 2005, as a social worker. She worked with the homeless and helped those dealing with financial and legal struggles, as well as victims of domestic violence. "I'm in health care because I care about people, plain and simple," she says. "I can see their potential even when they do not."
Wilson loved her work. She also facilitated a free after-school tutoring program for children that became a success. At night, she worked as a therapist for clients of all ages, and especially enjoyed her work with young people. "Because I'd strayed in my own life, I got it," she says. "I knew what it was like to be young and powerless. Things go on at home, and you can't control or fix it."
Life-Changing Adoption
When Wilson and her husband adopted their son, she gave up working as a therapist to take care of their son, who was 10 years old. "It was the best thing I ever did," she says.
Wilson transitioned into an administrative role, as a management information systems coordinator. She helped move her agency onto their first electronic health records system, then their second and third.
Eventually, she got involved in quality improvement and compliance, a field she's grown passionate about. Her interest inspired her to pursue an MBA in healthcare leadership and management. "I looked for years for a program," she says. "I stumbled on to SUNY Empire, and it was the golden ticket. The degree helped me gain confidence in myself and advance my career."
A Higher Purpose
Today, her job involves making sure the agency abides by state and federal laws around compliance, and privacy and security (HIPAA) rules.
"I'm passionate about clients accessing their health information so they can understand their health condition and make informed decisions about their care. This is so important," she says. "But improper disclosures can lead to identity theft or reputational and psychological harm to the client. We must avoid that at all costs."
She also strives to improve the agency's quality of care and ensure they are accredited by the Council on Accreditation, an international nonprofit that accredits social and human service providers.
Looking back on her life, Wilson credits her faith in God and her life experiences for the path she's taken.
"Somehow, through it all, I knew I was special in God's eyes and that there was some greater purpose for me," she says. "As I look back today, I can see that the purpose was my son and others I've helped during my direct practice years."
And she credits the relationship with her mother, who passed away in 2022, with teaching her about true forgiveness. "In the end, she made it right," Wilson says. "She went to therapy, and ours became a relationship of forgiveness. I am who I am because of my trials and have thrived in spite of them."