November 18, 2020
Judith Rae '04, '06
Lead with your heart and the rest will follow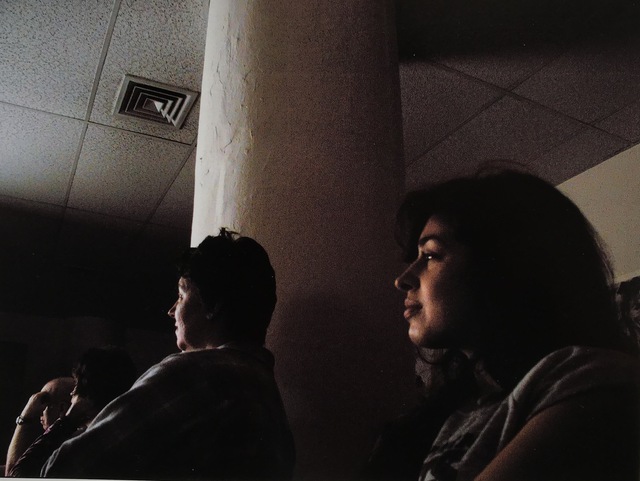 Life is full of moments: some that inspire you, some that challenge you and others that make you. And then there are those "all of the above" moments — when Judith became a mother at 13.
A first-generation American on her mother's side, Judith was born in New York and lived in New York and Brazil with her mother as a child. When she had her daughter as a teenager, moving to New York City to live with her father and stepmother felt like the best option. Judith was grateful for their support as a single mother returning to high school and raising a baby.
Fortunately, Judith's father enrolled her at the Professional Performing Arts School which had a LYFE daycare located in the same building. "Being the only teen mom and having arrived from Brazil in a small high school brought me a lot of attention," Judith said, "It made me feel different, like an outsider. Despite that feeling, I made the most incredible lifelong friends in high school and their love and support made me feel welcomed, loved, and like I belonged."
Statistically, Judith had a tough road ahead. Only 40 percent of teen mothers finish high school, and fewer than two percent finish college by age 30.
"There were a lot of doubters, but there were also a lot of cheerleaders in my corner. The naysayers only fueled the desire to be successful."
After graduating high school, Judith enrolled at a few local colleges with hopes of landing a position as a secretary and then decided to pursue early-childhood education. The large class sizes felt overwhelming, especially after the September 11 terrorist attack, so Judith took a pause from school, and at 19, she and her daughter moved out on their own. Having no place to go, she was thankful for the friends she was able to lean on and the lessons she learned along the way.
During this time, Judith started working at Village Community School and her sister Patricia, a SUNY Empire graduate, encouraged her to look into SUNY Empire State College.
"Enrolling at SUNY Empire was a breath of fresh air. The smaller class sizes made for a much better learning environment. I loved that I could choose between independent study, online courses, cross registration, or small-group classes. SUNY Empire gave me the space and freedom to evolve. I felt seen, heard, appreciated, and supported."
Judith had originally enrolled to study early childhood education with a minor in Latin American culture. But then she had a transformative moment that would guide her career and ultimately the direction of her life. On her way to the elevator at the Metropolitan campus, Judith ran into the head of SUNY Empire's photography department, Professor Mel Rosenthal. He saw the book in her hand, the biography of Frida Kahlo, and he said, "If you're enjoying Frida, I think you'd love my class." He handed her a flyer for a class called "Women in Photography." The class fit into her schedule, and the credits fulfilled the requirements for her to be a full-time student.
"That moment, this chance encounter near the elevator with a stranger, altered the course of my life forever," Judith continued, "Taking that class captured my attention. I was fully present and engaged. I was romanced by the images and stories shared, and from then on, my love and passion for photography has only expanded."
She credits a large support system of faculty at SUNY Empire and the Fashion Institute of Technology (FIT), where she was able to take cross-registration courses, for introducing her to the beauty of photography. The flexibility and understanding from professors allowed Judith to bring her daughter to class with her on days she didn't have childcare — a kindness she greatly appreciated.
"I had mentors and professors who turned into lifelong friends," Judith said. "Mel Rosenthal, Steve Gelber, and Curtis Willocks from FIT were all creative geniuses who were valuable to my growth. Professor Alan Mandell was so inspiring and supportive along my academic journey. He truly cared and was fully invested in my personal and professional success."
The central focus of Judith's motivation comes from her daughter, Jessica. A daughter and a best friend because of their thirteen-year age difference, Jessica always called for Judith to do better, stand up for herself and speak up for Jessica too.
"Jessica expected the best from me — it was a soul's journey. We both deserved the best version of ourselves. She pushed me to excel."
After graduating, Judith started her own business and began working with private schools on the Upper West Side, capturing candid images for annual reports and family portraits while babysitting for a family in the West Village and interning at Magnum Photos. Judith then landed a job at FIT in the photography department, which led to an assistant managing position at Kolo, an archival album company with a pop-up store inside Kate's Paperie in Soho. A chance encounter with wedding photographer Mel Barlow offered Judith the opportunity to work with Mel for two years as her studio manager and associate photographer in the wedding industry. With Mel, Allan Zepeda, Carlos Varela, and Ahmet Ze as mentors, Judith flourished in luxury weddings and events.
By 2010, she dedicated 100 percent of her efforts into growing her own business with the help of her former partner, David Oliver, who ran his own successful businesses and worked as a consultant for larger firms. With the help and encouragement of family, friends, mentors and clients, Judith thrived.
Just 10 years later, Judith was named A Top Wedding Photographer in the World by Harper's BAZAAR. With Airbnb, Adidas, and Whole Foods as clients, Judith is a role model for teen parents worldwide.
"Living with my fiance and soulmate, Alexander Williams, has helped me reach a place of deeper understanding, appreciation and respect for my journey. I plan on continuing my destination work to explore and capture the beauty of culture, weddings, lifestyle and travel — leaning into daily self-love and self-care," she said. "Because of all my mentors, professors, family, friends, clients, and the impact education has had on my life, I'd like to start a college scholarship program for teen parents and their children. When we are lifelong learners, we grow and gain clarity on what we want to experience in our lifetime. There is an abundance to go around. With our thoughts, actions, words, energy, and intentions, we can live our best lives and make the world a better place."