May 8, 2023
Empire State University Celebrates the Class of 2023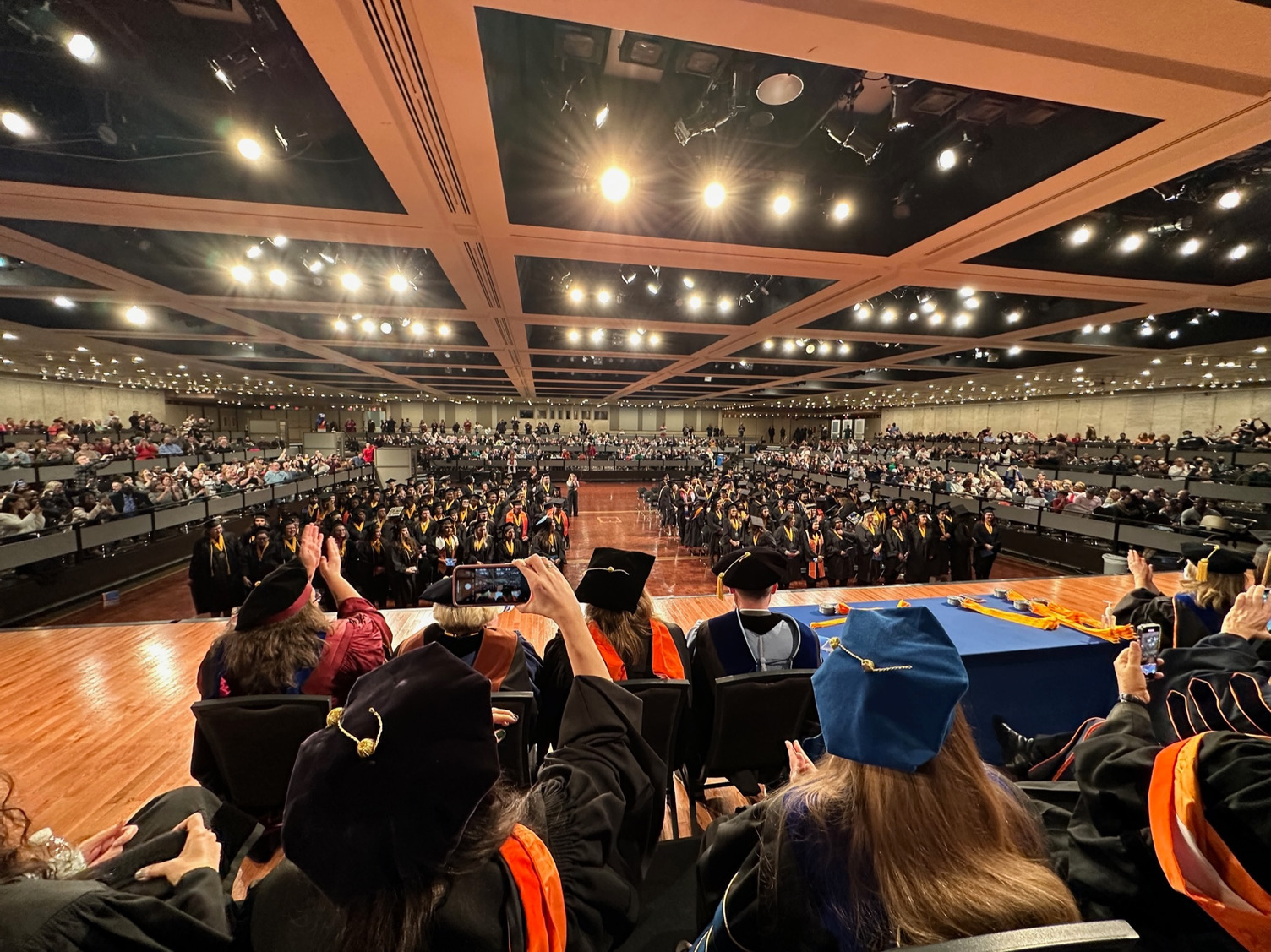 The upcoming 2023 Spring Commencements will be the first round of celebrations under our new university designation, which means this year's graduates will be the first Empire State University graduates. Now, that's something to celebrate!
We will hold three spring commencement ceremonies — Rochester (May 10), Manhattan (May 26), and Albany (June 4). Our graduates represent 24 U.S. states and territories and 17 countries. Sixteen percent of the graduates are over age 50 and more than fifteen percent are under 25 — with our youngest graduate being 19 and oldest graduate being 79.
President Lisa Vollendorf will address students during each ceremony — and perhaps even take a celebratory selfie — so have those smiles ready. We are also excited to welcome our student speakers to the stage — Quran Bell (Rochester), Jennie White, and Jo Kokosis (Manhattan), and Naomi Arndt (Albany).
SUNY Empire has remarkable students who come from all walks of life. We want this day to be filled with memories and excitement, not stress. Below, you'll find a few tips to help you prepare for YOUR special day.
What should I wear?
If you are an undergraduate, you must wear regalia (a black gown and black mortarboard with a black tassel) to participate in commencement. You should also wear comfortable clothes and footwear.
If you are a graduate student, you must wear a black gown and black mortarboard with a black tasselaccompanied by an academic hood in colors that signify your academic discipline and Empire State University. You will wear this hood on stage, and deans and staff in our special "Graduate Student Corner" will be on hand to hood you and make sure you're wearing it properly.
When should I arrive?
Students must arrive 1.5 - 2 hours before the beginning of the ceremony. This will give you time to check in, have your photo taken by our photographer, and line up for the processional.
Arrival times:
Rochester - 4:30 p.m.
New York City - 4:30 p.m.
Albany - 10:30 a.m.
We know how important this day is to you, and we can't wait to celebrate your achievements. If you have any other questions, please visit our commencement website or email commencement@sunyempire.edu. Lastly, we encourage you to share your celebratory photos and videos with us on social media. You can tag us on Facebook, Instagram, Twitter, and LinkedIn. Don't forget to use #SUNYEmpire23 and #Commencement.